Reality star Bruce Jenner will reportedly say "farewell" to his male identity in his upcoming interview with Diane Sawyer and "present himself as a woman" in public for the first time.
During the two-hour special set to air on ABC on 24 April, the 65-year-old is allegedly expected to bid "farewell to Bruce" but will not dress as a woman or reveal his new name on camera.
According to TMZ, the Keeping Up With The Kardashians star will explain to Sawyer that he first identified as female at the age of five and that he had difficulty "living as a man but not feeling like one".
Jenner is also expected to reveal how his family, including ex-wife Kris Jenner, daughters Kendall and Kylie Jenner, and step-daughters Kourtney, Khloe and Kim Kardashian, reacted to the gender reassignment news.
Sources are said to have told the celebrity website that the most "compelling" moments in the interview are when the Olympic gold medallist details the "mundane" aspects of his life that will change as he continues his life as a woman.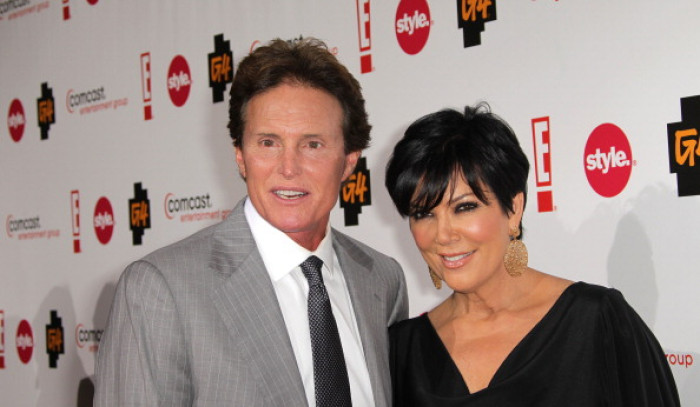 The athlete was reportedly keen to talk to the US news anchor because he is aware that some people may not understand why he is transitioning or who may have "outright contempt" for it.
The insider claims that the TV star wants to educate the public on gender reassignment and hopes the interview will spare others, who are going through a similar situation, from "pain".
According to the publication, Jenner sat down for multiple interviews with Sawyer over the last few months and views the TV special as more "significant" than the surgical procedures he has allegedly had to transition.
In March, Radar Online reported that the athlete underwent a boob job as part of his transition, and he was spotted wearing red nail polish in the days after. He is said to have already had several other surgical procedures over the last year, including shaving down his Adam's apple.