Bruce Springsteen hid 'crushing' depression from E-Street Band
The Boss tells Vanity Fair magazine of low points in career and how he had therapy to help.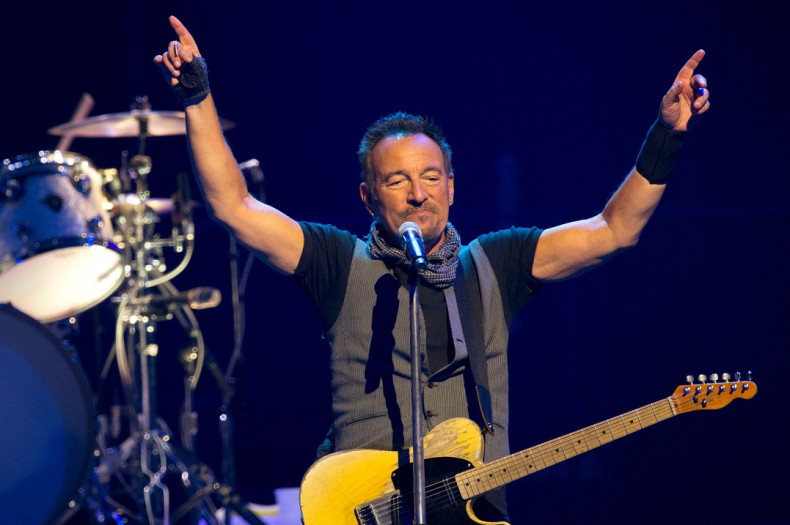 Bruce Springsteen has described how he underwent therapy and took anti-depressants to cope with bouts of depression he hid from the E-Street band. The legendary singer-songwriter said he felt "crushed" while making the critically acclaimed 2012 album Wrecking Ball but managed to keep his condition secret from his band members.
"I was crushed between 60 and 62, good for a year and out again from 63 to 64," he writes in upcoming autobiography Born to Run.
"Not a good record." He adds how wife Patti Scialfa "will observe a freight train bearing down, loaded with nitroglycerin and running quickly out of track" before "she gets me to the doctors and says, 'This man needs a pill.'"
To promote the upcoming book, Springsteen took part in a wide-ranging interview with US magazine Vanity Fair in which the Boss, who at 66 is completing his 16th world tour, touched on topics including his relationship with his father, Doug, the future of the band and the upcoming US presidential election.
Asked if he will back offer his support to Hillary Clinton, Springsteen, a Democrat who campaigned for Barack Obama, told the magazine he was undecided if he would nail his colours to the former secretary of state's mast. "When the times have felt very drastic, I feel like, 'Well, I gotta put my two cents in.' So we'll see what happens," he said.
On his difficult relationship with his father, Springsteen said he was able to bury the hatchet with Doug after the birth of his and Scialfa's first child, their son Evan. The pair bonded over beers before Doug said: "'Bruce, you've been very good to us. And I wasn't very good to you.' That was it," Springsteen writes of the memory. "It was all that I needed, all that was necessary."

The New Jersey native and the E-Street band are known for marathon performances and have clocked up more than four hour-long shows on the current River Tour. Despite his indefatigability, Springsteen acknowledges the show can't go on for ever.
"Playing a show brings a tremendous amount of euphoria and the danger of it is, there's always that moment, comes every night, where you think, 'Hey, man, I'm gonna live forever!' You're feeling all your power. And then you come offstage, and the main thing you realise is 'Well, that's over.' Mortality sets back in," he told Vanity Fair.