Police in Belgium are searching for two individuals with direct links to the Brussels bombings after authorities identified a second suspect involved in the attack on Maalbeek metro station where 16 people were killed.
The deadly attack on the Brussels metro was carried out by Khalid el-Bakraoui, who self-detonated as the carriage pulled out of Maalbeek station in the centre of the Belgian capital. His brother Ibrahim and Islamic State (Isis) bomb maker Najim Laachraoui killed at least 15 at Zaventem airport and were pictured with another individual in the departure hall, who is now being sought by authorities.
Police are now extending the their manhunt to include a second individual who is believed to have assisted Khalid el-Bakraoui at the Metro station. The Belgian broadcaster RTBF reported that surveillance footage from Maalbeek has shown one man accompanying el-Bakraoui carrying a large bag. It is unclear whether he was killed in the attack or is now on the run.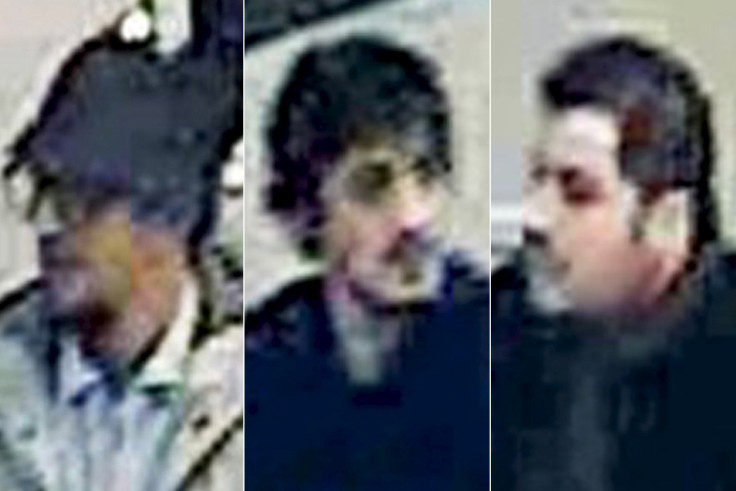 Belgian authorities have said a total of at least 31 were killed in Tuesday's (22 March) attacks. Clear links have emerged between the Islamic State attackers and the suicide bombers who killed 130 in Paris on 13 November 2015. Laachraoui in particular is believed to have made the suicide vests used in the assaults on the French capital.
A will and a recorded diary recovered from the computer of Ibrahim el-Bakraoui refers to a "brother in prison" who is believed to be Salah Abdeslam. The Paris attacker was arrested in Brussels on 18 March. The will also mentioned an individual called Mohammed Bakkali, who was also arrested in Belgium in December for his involvement in the Paris attacks.
In raids across the Belgian capital in the 24 hours following the attacks, one individual was detained and is being held for questioning. Another was arrested but later released after what Belgian prosecutor Frederic Van Leeuw referred to as a thorough hearing.