London was lit up in the colours of the Belgian flag tonight as the capital came out in support of Brussels to pay tribute to those who lost their lives in the brutal attacks on the city on 22 March. Tower Bridge, the National Gallery in Trafalgar Square and the famed arches of Wembley Stadium were illuminated in the bold black, yellow and red of the Belgium flag, in a show of unity and defiance against the terrorists.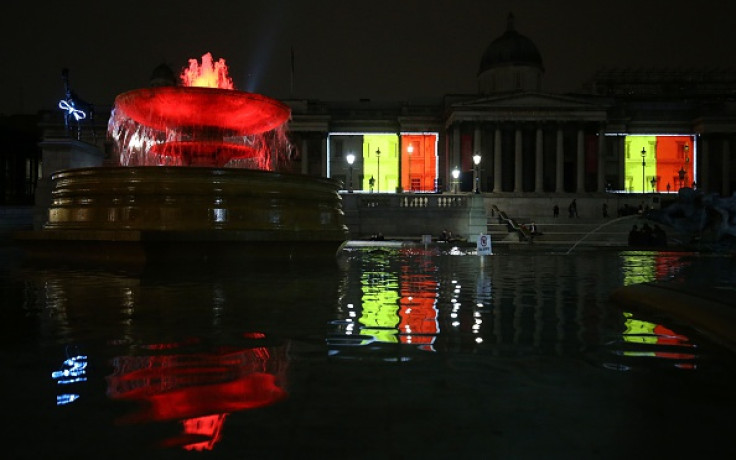 The National Theatre and the London Eye, both on the Southbank, were also lit up. London Mayor Boris Johnson had personally authorized the tribute as a show of solidarity.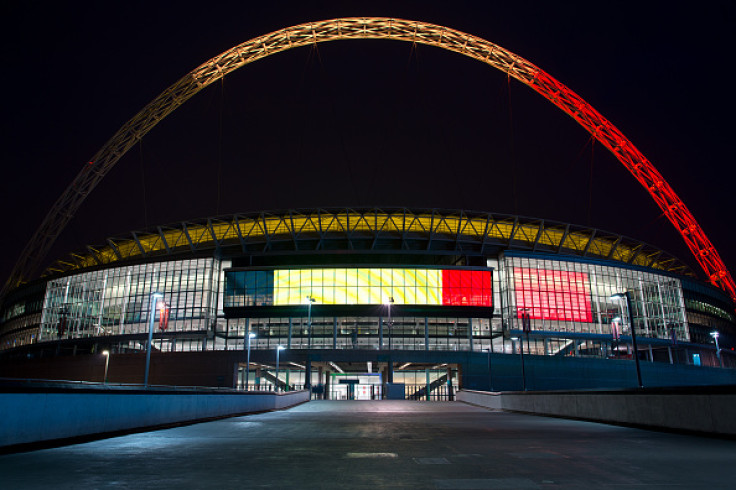 Tributes to the victims of the terror attacks in Brussels were also seen inside the Belgian Embassy in central London and a day after the attacks the Belgian flag flew at half-mast above 10 Downing Street.
On Tuesday evening, monuments around Europe, including the Eiffel Tower in Paris and the Trevi Fountain in Rome, were awash with the colours of the Belgium flag in a similar acknowledgment of the tragedy.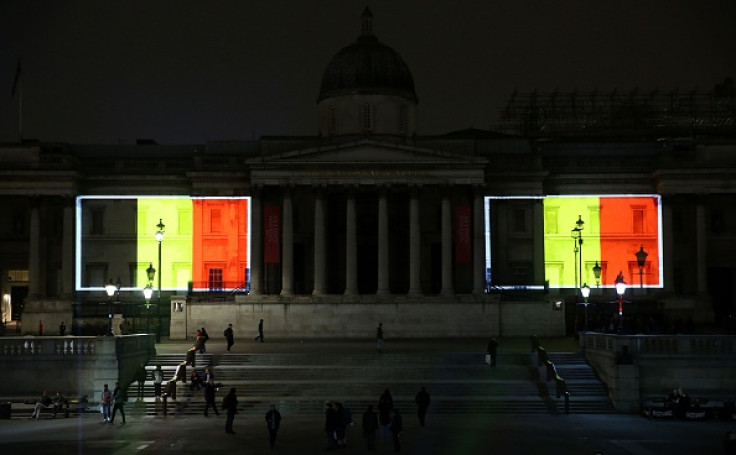 Belgian flags were also raised alongside French flags at the official residence of French President Francois Hollande. French newspaper, Le Monde, dedicated their front page to Brussels by depicting a cartoon showing a person draped in the French flag with an arm around another wearing the colours of the Belgian flag. The dates of the Paris and Brussels attacks were inscribed: 13 November and 22 March.
Security was tightened across Europe and transport links paralysed after twin suicide blasts at Zaventem Airport and Maelbeek Metro Station killed at least 35 people. Two brothers are thought to have carried out the airport attack and an international manhunt is underway for a third suspect. The attacks came just days after a key suspect in the Paris attacks, Salah Abdeslam, was captured in Brussels.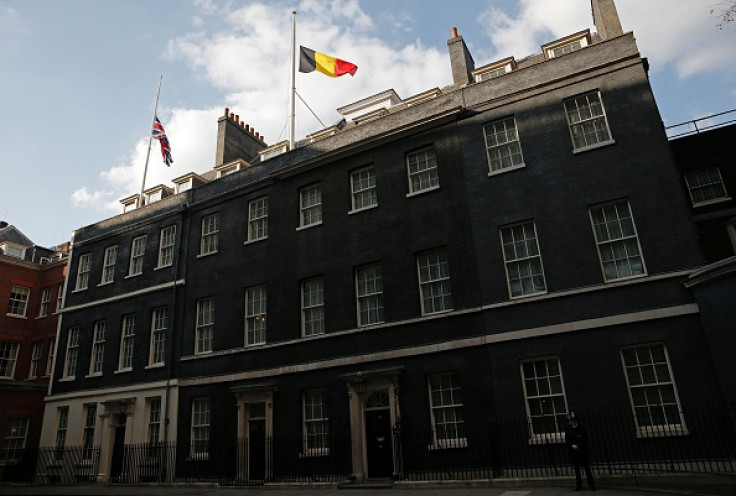 World leaders have united in condemning the carnage in Brussels and vowed to unite to combat the scourge of global terrorism.
Britain boosted security at its international transport hubs following the deadly attacks in Brussels as Prime Minister David Cameron urged Europe to stand together against the terror threat. Belgium is observing three days of national mourning.
On 24 March, a vigil will be held at Trafalgar Square between 6pm and 10pm GMT.