Brussels attack: Suspected 'Paris bombmaker' Najim Laachraoui remains on the loose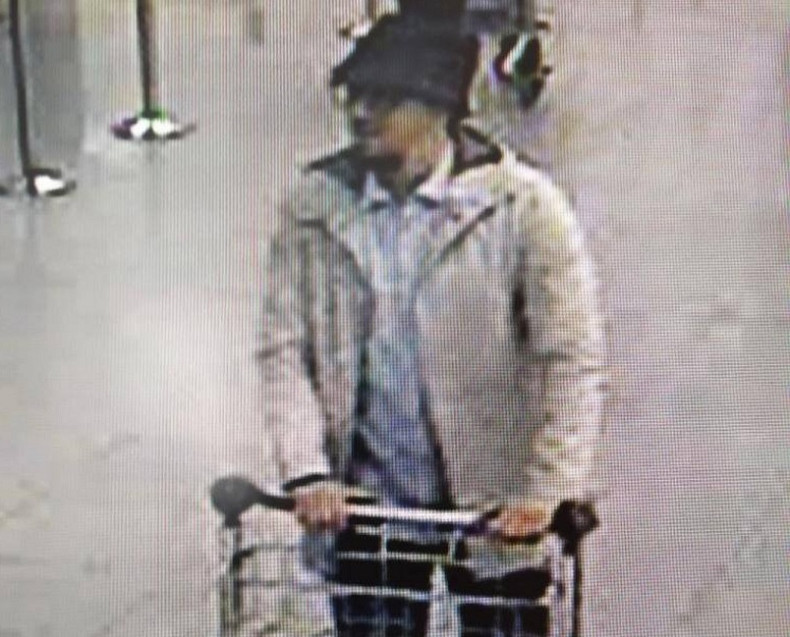 Correction: Belgium media has retracted the original claims the third suspect in the Brussels airport attacks has been arrested following a raid in the Anderlecht district, suggesting the man who has been held was "misidentified".
Najim Laachraoui, who was previously named as being responsible for making the bombs used in the Paris attacks in November, was identified as the third suspect in the double bombing at Zaventem airport which killed at least 11 people along with the two suspected suicide bombers, brothers Khalid and Brahim el-Bakraoui.
According to Belgian paper DH, Laachraoui was captured in Brussels district of Anderlecht by police the day after the twin explosions at the airport. DH has now retracted this report, adding: "Contrary to what we announced, the man arrested in Anderlecht was not Najim Laachraoui."
Laachraoui was pictured on CCTV shortly before the attacks at the Brussels airport wearing a dark hat and glasses along with the two brothers, who were both wearing gloves in what is believed to be an attempt to hide the detonators used for the explosives.
Belgium authorities had appealed for information on Laachraoui the day before the attacks in Brussels as he was thought to be an accomplice in the series of attacks across the French capital which left 130 people dead. His DNA was found on suicide belts used in the Bataclan theatre and the Stade de France attacks, as well as inside two hideouts used by the suspects while preparing the attacks.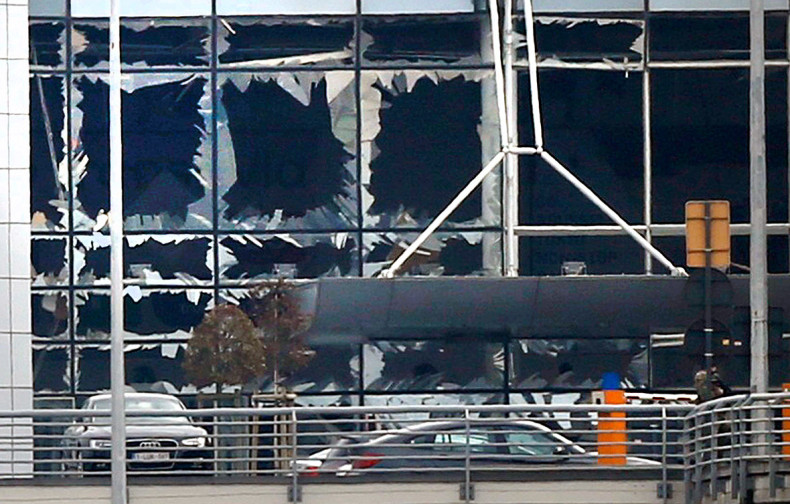 Laachraoui, 24, is reported to have travelled to Syria in February 2013 and was stopped by police, using a fake Belgian passport in the name of Soufiane Kayal, on the Austria-Hungary border for a random check in September 2015 along with main Paris suspect Salah Abdeslam and a third man, believed to be Islamic State (Isis) affiliate Mohamed Belkaid, who was also using a fake passport.
Following Abdeslam's arrest, Belgium Foreign Minister Didier Reynders warned that the suspect and his associates were planning further attacks. "He was ready to restart something from Brussels, and it's maybe the reality," Reynders said. "We found a lot of weapons, heavy weapons in the first investigations, and we have seen a new network of people around him in Brussels."
At least 34 people died following the two explosions at Zaventem airport and a third at the Maelbeek metro station in the Belgium capital. Following the attacks, UK Prime Minister David Cameron said: "These are appalling and savage terrorist attacks.These were attacks in Belgium. They could just as well be attacks in Britain or in France or Germany, or elsewhere in Europe and we need to stand together against these appalling terrorists and make sure they can never win."