An Algerian man has been arrested in Italy for allegedly supplying false documents to Islamist terrorists involved in the attacks on Brussels and Paris.
Djamal Eddine Ouali, 40, was detained by an anti-terrorism police unit called Digos in Bellizzi, a small town near Salerno in southern Italy, according to local media reports.
Belgian officials had issued an arrest warrant for Mr Ouali, accusing him of "aiding and abetting illegal immigration" by making false travel documents.
Police in Italy claimed he was a member of a group of "counterfeiters of residence permits linked to the Brussels attacks".
La Repubblica newspaper reported that his name was mentioned in documents discovered when Belgian police searched properties in the Saint-Gilles suburb of Brussels, which included false identity papers for some of the jihadists involved in the Paris and Brussels attacks.
The Italian authorities were expected to begin the process of extraditing Mr Ouali to Belgium in the next few days, Reuters reported.
Photographs showed police wearing full-face balaclavas and bullet-proof vests outside the house where Mr Ouali was detained.
On Saturday, Belgian police said they had charged three men with terrorist offences linked to the attacks on Brussels airport and an underground station, including Fayçal Cheffou – reportedly believed to be the so-called third bomber, who fled after his device failed to detonate. A fourth man who was detained on Friday, after he was shot by police at a tram stop in Brussels, was also being held.
Victim had warned against 'anti-Muslim sentiment'
So far 24 out of the 31 people who were killed have been identified, including Sascha Pinczowski, 26, a Dutch citizen living in New York, and her brother Alexander.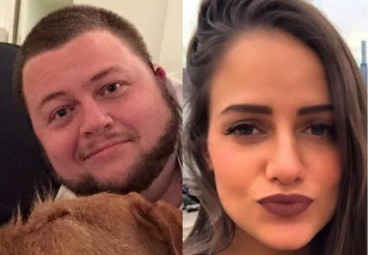 After the Paris attacks in November, Pinczowski had posted on Facebook that "ignorant spreading of anti-Muslim sentiment and propaganda does nothing but benefit Isis", the Associated Press reported.
That message was reposted by her mother, Marjan Pinczowski Fasbender, who wrote that she wanted to share "this message of tolerance from our Dear Daughter Sascha".
Fifteen people out of the 270 who were wounded remain in a serious burns unit at a military hospital in the Belgian capital, with five in intensive care.
Dr Serge Jennes, who served in Afghanistan, said some of the injured had been mutilated by "the blowback from the blast". "I've never seen this before in my 20 years at the centre for burns," he said.