Buddy the pit bull was about to be put down for mauling a drowning boy – but the dog was saving him
The pit bull was seized by the local council and set to be destroyed on the orders of police.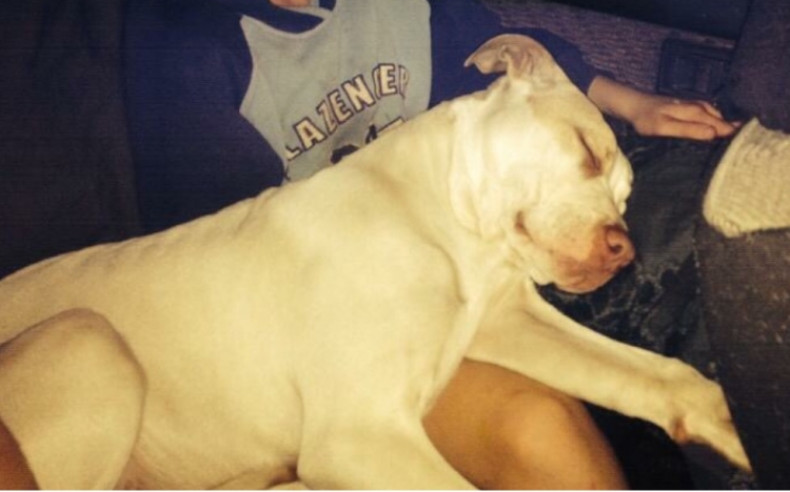 A pit bull named Buddy which was on death row for mauling a drowning boy will be spared after it emerged that he was actually trying to save the child.
A 27-year-old mother allegedly drowned her five-year-old son and was attempting to drown her nine-year-old boy, but he escaped. The incident took place in Moama, New South Wales, Australia.
Buddy the pit bull was nearby, and amid the frenzy was seen by witnesses "mauling" the boy as he clambered out of the water. The boy was flown to hospital for surgery.
The dog was seized by the local Murray River Council after being instructed to do so by police, with the intention that Buddy would be destroyed because of the danger he apparently posed.
Buddy's owners set up an online petition to save their family pet. "Buddy doesn't have a history of being a dangerous dog and most certainly hasn't ever bitten anyone and has never been seized before for anything," said the petition, authored by Jess Smith.
"Buddy is a member of our family and has grown up around children his whole life and has been the most gentlest dog, he has clearly seen a child in distress and attempted to help, dogs don't have hands to help like us humans they have to use their teeth and in doing so it's being portrayed as this dog has attacked the young boy."
Then Buddy had a late reprieve.
"The NSW Police have since advised us that their investigations to date have deemed that the dog in question was responding to extreme circumstances," Murray River Council interim general manager Margot Stork told the Sydney Morning Herald.
"It is likely that the dog was acting in reasonable defence of the nine-year-old boy. The NSW Police have advised council that they will not be seeking an order to destroy this animal."
The mother of the boys, unnamed for legal reasons, has been charged with murder and attempted murder.