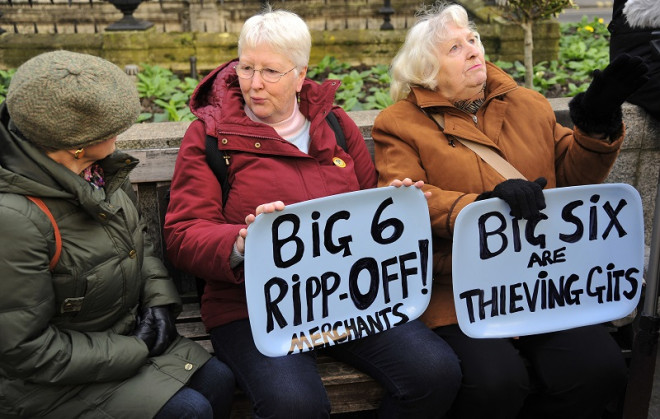 The House of Commons energy select committee warned Ofgem to not have 'the wool pulled over its eyes,' when it comes to investigating excessive profits in the energy sector, after the Big Six hiked prices across the country.
Labour MP John Robertson for Glasgow North West said the regulator should still thoroughly investigate the Big Six, which account for 99% of the UK's energy sector, after E.on reported a 26% increase in profits from its British retail business, following a price hike.
"E.on are trying to play down their results," said Robertson,
"But the truth of the matter is, they make an absolute fortune from generation in this country and in Europe. And instead of paying out so much to shareholders, they should be trying to make energy affordable for some of the most vulnerable in society."
However, E.on UK's chief executive Tony Cocker hit back claims that profits were not driven by exploiting customers and that it was due to an increase in energy usage following an exceptionally cold winter as well as internal cost cuts.
In December last year, German utility E.on announced that it will increase energy prices for the average British household in 2014, only a day after UK Chancellor George Osborne said the coalition government is helping to slash gas and electricity bills.
Subsequently, E.on hiked retail energy prices for British customers by an average 3.7% from 18 January 2014.
Meanwhile, E.on's group chief executive officer Johannes Teyssen said that the firm thinks that it is likely that there will be further price rises over the next 18 months.
The Energy Price Hike War
In September, opposition leader Ed Miliband pledged to freeze energy prices until 2017, if the Labour Party wins the general election in two years.
Three months later, the coalition government pledged to cut energy bills by £50 a year, via a series of measures.
Meanwhile, a number of the Big Six stated an intention to cut household bills or not raise prices until 2015.
Npower said it would not raise prices any more until spring 2015, unless wholesale costs go up, and EDF promised to adhere to the same pledge.
SSE and Centrica have said they will also pass on cost reductions.
British Gas said it was dropping household gas and electricity prices by an average of 3.2%.
Centrica, British Gas' parent company, said: "This price cut is based on the assumption that the government's proposed changes will be implemented in full."
SSE said it would cut household bills by 4% this winter.