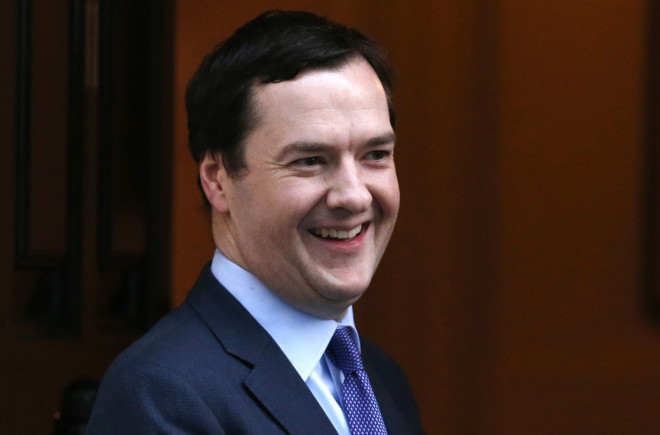 George Osborne has played his last meaningful pre-election budget very close to his chest. But one word has been repeated time after time: "resilient".
The budget buzzword will be at the centre of the chancellor's big political pitch about sustaining and securing the economic recovery so the rewards can be shared across all sections of society and, crucially, not allowing Labour to ruin it.
But after an unusually leak-free run-up to the big speech, there has been huge speculation in Westminster over whether this will be a "big bang or boring" budget.
Has Osborne gagged all the usual leakers, specifically the Liberal Democrats, so he can pull a sizeable shock on the day or, as many suspect, is he planning to steer a steady, reassuring course towards the 2015 election?
There have been a few big announcements before the event in the shape of the creation of a new garden city in southern England, a boost to childcare costs and even the minting of a retro-look one pound coin.
A Tory campaign to take more people out of the top 40% tax rate appears to have been ignored in favour of increasing the lower rate in order to help the less well off.
There will also be boosts for small businesses and moves to encourage exports and industrial investment. And he is likely to announce details of an overall cap on welfare spending and challenge Labour to back it.
But the biggest smile from Osborne will come when he reads out the latest economic numbers which are set to show the recovery and growth continuing in the months to the general election.
And his statement will come against the background of new figures showing another reduction in unemployment.
The bad news for Osborne, however, is that the deficit is way beyond his original forecasts and he is nowhere near tackling the national debt. Labour will undoubtedly throw these figures back at him while hammering home its message that, despite all the talk, the recovery has not helped most people.
Ed Miliband has fairly successfully moved the political debate onto the cost of living and, to a large extent, Osborne has been forced to respond to it.
Meanwhile, there is that tantalising speculation that the chancellor has kept something back and is planning a big headline-grabbing announcement.
There is always a temptation for Chancellor's to spring surprises on budget day and never more so than in the last budget that can have any effect before a crucial general election.