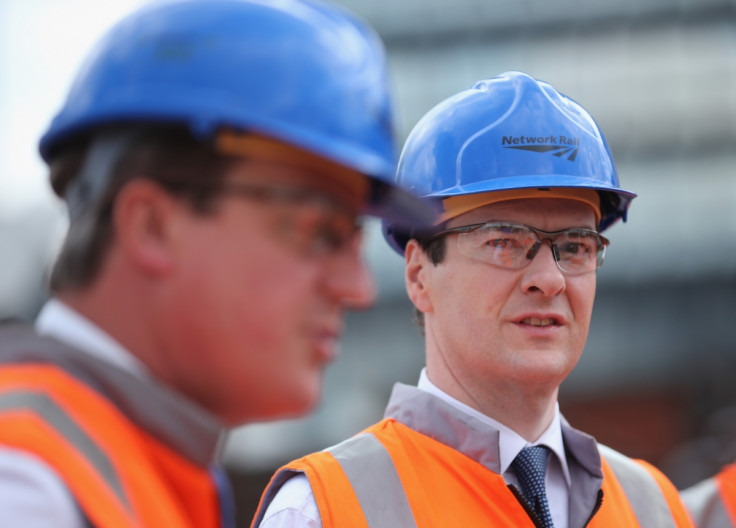 More than two-thirds of northern businesses do not believe the UK government will ever create a 'Northern Powerhouse' and only 4% think that George Osborne has done enough for northern small and medium enterprises during his tenure as chancellor, according to a recently released survey. According to a MarketInvoice survey, 70% of northern businesses are very sceptical about the government's plans to boost the economy in Northern England with by balancing economic growth between the North and South of the country.
The view from the South, however, found that more than three-quarters of southern-based businesses do have confidence in the Government's Northern Powerhouse plans.
According to the study, 56% of businesses believe that the Government is not genuinely committed to increasing investment in the north. Anil Stocker, co-founder and chief executive of MarketInvoice said the numbers proved that Osborne still needs to convince northern businesses that he is committed to the concept.
"Scepticism is natural when local businesses have yet to see a brick laid," said Stocker. "So far they've had to watch on with envy as projects in the South, such as Crossrail, develop at pace. These are the very businesses the Northern Powerhouse will need if it is to be a success."
In March's budget, Osborne pledged £230m to road improvements in the north. The Government has boasted about its progress in employment in the north, for example. In the fourth quarter of 2015, the employment rate in North East England increased by 2.1%, while North West England saw a 1% increase in the employment.
On the other hand, the Government has been slammed for the delay in getting the Northern Powerhouse going and the north has not received any significant boost in investments. Recently, MPs admitted that only 2.4% of senior communities and local government civil servants are based outside of London.
"If the Government wants to win the support of businesses in the North, actions will speak louder than words," Stocker said.
MarketInvoice surveyed 1,000 small businesses in the north in a study conducted by Censuswide.