Budget 2017: Millennials torn after stamp duty abolished for most first-time buyers
Many young people pointed out that they will still struggle to stump up a deposit nonetheless.
The stamp duty cut could actually result in house prices going up.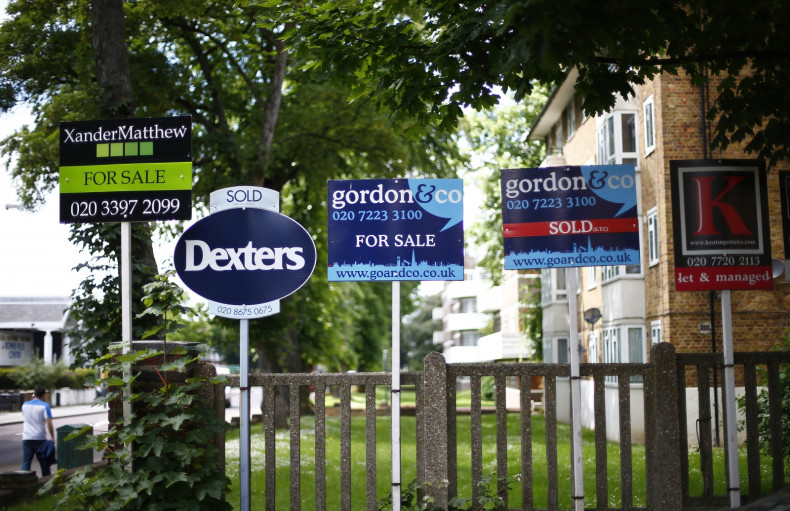 Stamp duty has been abolished for all first-time buyers making purchases under £300,000 - but not all young people see this as a great boon for their future property hopes.
Chancellor Philip Hammond made the announcement in his Budget on 22 November and it received one of the biggest cheers of the speech from MPs. He also revealed that first-time buyers making a purchase between £300,000 and £500,000 will not pay stamp duty on the first £300,000 - a saving of £1,500. But what did young people, who the policy is primarily geared at, actually think?
Taking to Twitter in block capitals, Liv Woodward said: "Stamp duty isn't the thing that's stopping young people from buying homes."
She added: "No young person is like 'Oh I've got 15 grand for a deposit, but that last 500 quid has got me stumped'."
This seemed to be a widely-felt sentiment. Mocking unaffordable London house prices, Mollie Goodfellow said: "Excited to buy a garage in Kensington without stamp duty." And Twitter user Natasha said: "Abolishing stamp duty for first time buyers doesn't help when you can't save for a deposit because your rent is eye-watering. Rubbish."
Others were irritated that they had only just bought their first house and missed out on huge savings. Danielle Owen tweeted: "I completed on my first house 5 days ago and now they abolish stamp duty and I have paid £5k for literally no reason. I am not happy." She added: "I think it is great that they have done it, it will really help people out. I am just a bit gutted we just missed out!" Another Twitter user messaged the chancellor himself saying she had "scrimped and saved, then begged and borrowed" for her stamp duty just four months ago. "Will there be refunds? Feel a bit sick..."
But for some, the news came just in time and is a positive move. Ben Mitchell, an IT engineer, tweeted: "Stamp duty being abolished is absolutely great news for me! Just in the nick of time for my purchase! Really chuffed with that. A massive saving for us." Stacey Green described it as "good-ish" news, as it will save her at least £1,500, but said it "doesn't solve the issue of actually being able to put a decent deposit together".
While Emma Bottomley said: "This has made my day!! This is going to stop forking out up front payments for stamp duty on top of solicitors fees, mortgages and deposits for a house!! Abolishing stamp duty will really help first time buyers and be the difference between affording a house!!"
Speaking on behalf of poorer young people, Liberal Democrat MP Wera Hobhouse said: "Abolishing stamp duty for first time buyers doesn't help those who can never afford to buy a home."
The Office for Budget Responsibility (OBR) found that getting rid of stamp duty for first-time buyers will actually lift house prices 0.3% by this time next year, and will primarily benefit those who already own property.
In its analysis to accompany the Budget, the OBR said: "We assume that a temporary relief would feed one-to-one into house prices, but a permanent one will have twice that effect. On this basis, post-SDLT [stamp duty land tax] prices paid by FTBs would actually be higher with the relief than without it. Thus the main gainers from the policy are people who already own property, not the FTBs themselves."
Tom Kibasi, director of the Institute for Public Policy Research, said: "Unaffordable house prices are the problem, not stamp duty. For most young people, the stamp duty cut will make little difference. But it will help the beneficiaries of the bank of mum and dad..."