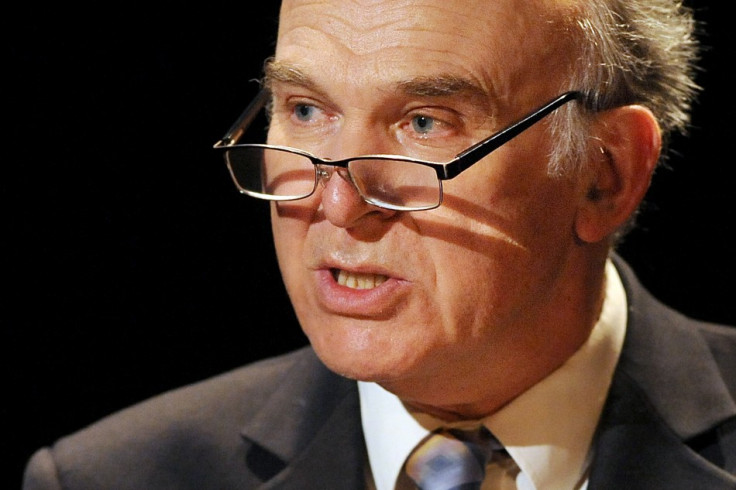 The adult rate of minimum wage will rise by 11p to £6.19 an hour in October, but will be unchanged for workers aged under 21.
Business Secretary Vince Cable also announced that the rates for young workers will be frozen at £4.98 for 18 to 20-year-olds and £3.68 for 16 to 17-year-olds, a move which has been criticised by union members.
The decision to freeze the minimum wage for youth workers, which is not keeping in line with inflation, follows a recommendation from the Low Pay Commission (LPC).
Cable said that the decision struck the "right balance between pay and jobs".
"In these tough times, freezing the youth rates has been a very hard decision - but raising the youth rates would have been of little value to young people if it meant it was harder for them to get a job in the long run," he said.
Brendan Barber, general secretary of the of Trade Union Congress, has condemned the decision to keep the minimum wage for young people as it stands.
"The LPC should have been bolder in its recommendations," Barber said in a statement.
"Even in the current economic climate, there was room for an increase in the minimum wage that, at the very least, kept pace with inflation and earnings.
'It is wrong to deny young people an increase this year, as there is no evidence that the minimum wage has had an adverse impact on jobs.
"The reason why firms have not been hiring enough new workers is because they lack confidence in this government's ability to set the UK on course for a sound economic recovery. There is now a real danger that young people will view minimum wage work as exploitative."
The latest unemployment figures to be released revealed the number of 16 to 24-year-olds who are unemployed in the UK is at a record high of 22 percent, more than one million people.
The decision to freeze the minimum amount young people in the UK are able to earn follows rumours Chancellor George Osborne plans to reduce the 50p tax on the top rate of income to 45p.
Osborne originally stressed Wednesday's budget would be aimed to help the working people of Britain.
"What you will see on Wednesday is a budget for working people, a budget that shows Britain can earn its way in the world, a budget that says Britain is not content with being in the second rank of economic powers," Osborne said.
There are currently around 300,000 people in the UK who earn £150,000 or more, among whom 14,000 earn over £1 million a year.