Bundesliga: German football hooligans 'use crystal meth to fuel violence'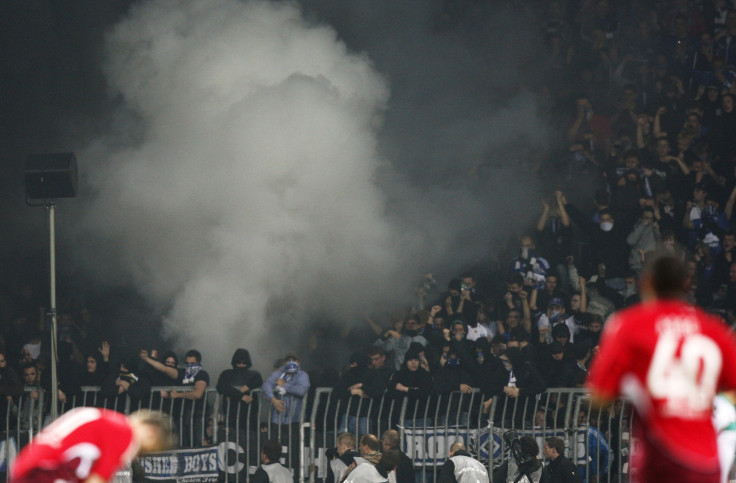 Germany's Bundesliga football league (DFL) is the envy of Europe, but there is increasing evidence that hard-core hooligans are using crystal meth to fuel their violent rampages – and the authorities refuse to discuss it.
To football purists, the Bundesliga is run far better than similar leagues in England, Spain and Italy. Ticket prices are cheaper, drinking on the terraces is allowed and the top teams successful both in their own right and in producing top-class players for the national side which has just won the World Cup for the fourth time.
However, the German game also has a well-documented hooliganism problem and according to a report in The Independent hooligans are increasingly turning to crystal meth instead of alcohol, causing mayhem on the terraces.
Last season Dynamo Dresden fans displayed a banner during a game against FC Cologne which read, "Don't meth with Cologne? We'll blow you away." The word "blow" is thought to have been a pun on the word "snorting" in German.
Also last season, Borussia Dortmund fans raised a banner saying "Not enough money for cocaine, Nuremberg? Why else the dirty Czech muck?" The banner, which referred to cheap meth bought in the Czech Republic, was taken down. When asked about the banner Nuremberg refused to comment and Dortmund said crystal meth was a "societal problem."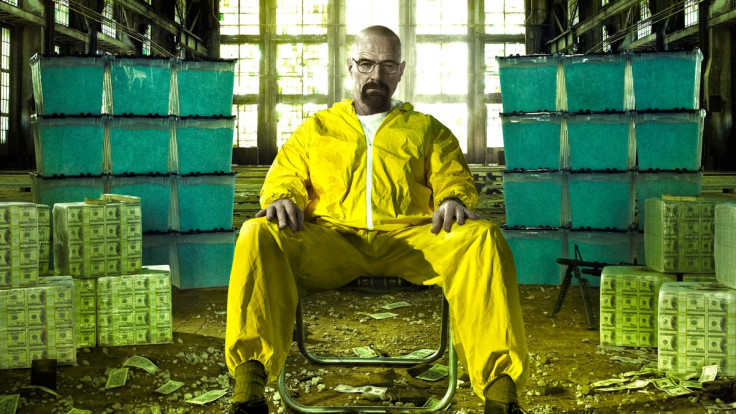 Some drug experts believe crystal meth is becoming more popular as a result of cult series Breaking Bad
AMC
Dr Roland Härtel-Petri told German newspaper Welt that patients at his rehab clinic were increasingly using crystal meth before and during major games. "Alcohol remains the main issue, but crystal meth is far from something which only appears as a one-off, he said. "The DFL is beginning to accept that."
Also known as methamphetamine crystal meth – made famous by cult TV series Breaking Bad – is becoming increasingly popular across the world, and in Germany there has been a rise of 51% according to the European Monitoring Centre for Drugs and Drug Addiction.
According to Vice, a growing number of those dealing crystal meth are members of far-right groups, often linked with football hooliganism. However even during the Nazi era German soldiers were taking "Stuka Tablets," "Tank Chocolates," and "Hermann Göering Pills" as they rampaged across Europe.
"According to Bostonian psychiatrist Dr. Nassir Ghaemi, Hitler's amphetamine consumption was responsible for aggravating his bipolar episodes. Hermann Göring's voracity for opiates and speed meanwhile, was legendary during his lifetime," writes Vice.com's Michael Knodt.
© Copyright IBTimes 2023. All rights reserved.