"Well that was the wrong day to get promoted to the Premier League," said one Burnley supporter on my social media feeds. On May Day Bank Holiday evening (2 May), Chelsea drew with Spurs to hand the Premier League title to Leicester City. Hours earlier Burnley had beaten QPR to return to the top flight just a year after being relegated. The current odds on Burnley to win the Premiership are not far short of Leicester's 5,000-1 and their return to the top flight has gone virtually unnoticed.
Almost exactly a year ago Burnley and Leicester faced each other in a late-season relegation six-pointer. Leicester were in the early stages of their great escape act which saw them win seven of their last nine games to avoid the drop. An hour into the game, with the score at 0-0, Burnley were awarded a penalty but Matt Taylor hit the post. From the resulting goal-kick Leicester attacked, Jamie Vardy scored and the relegation momentum shifted.
On such narrow margins can football futures hinge: Burnley went down, Leicester stayed up and the rest, as they say, is history. Leicester are the Premier League's most unlikely champions, but, after a year of battling in the Championship, Burnley are heading back to the big league.
But history can be deceptive. The months after Leicester avoided relegation saw the East Midlands club in turmoil: the Foxes were embroiled in a racist sex row while on tour to the owner's home nation of Thailand, manager Nigel Pearson was sacked in the aftermath, and replaced with Claudio Ranieri, whose most recent job had seen him sacked by the Greece national side after a dismal short run which included a humiliating home defeat to the Faroe Islands. The club's best player, Esteban Cambiasso, left, and Leicester were many people's prediction for relegation. But Ranieri and co turned it around (as outlined by George Flood here).
Burnley also lost arguably their best players, Danny Ings to Liverpool and Kieran Trippier to Spurs, but beyond that the club proved a model of stability. Despite relegation, they stuck with manager Sean Dyche. New on-field leadership was recruited from another relegated rival, QPR, in the form of the much-travelled, much-maligned, free-transfer Joey Barton. Further bargains were brought in, notably pacy striker Andre Gray and centre-back James Tarkowski, pilfered from Brentford, who had narrowly missed out on promotion to the Premier League.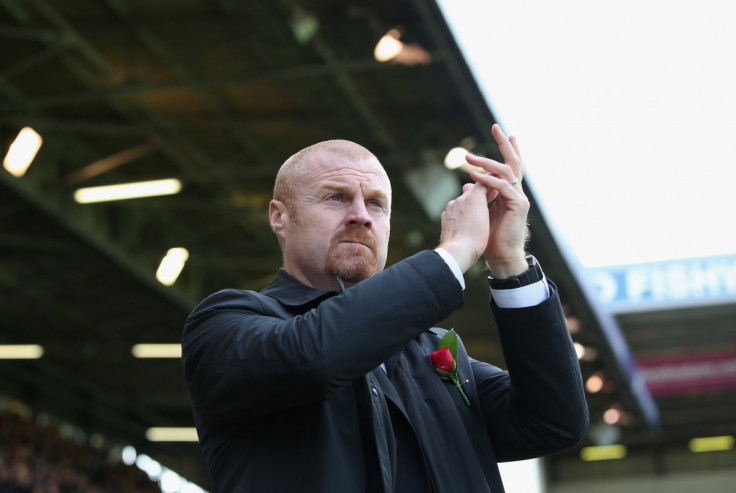 In an era when the Premier League features stars from across the globe, Burnley are notable for fielding an old-fashioned home nations team, the bulk of the squad being English, and just two born outside the British Isles. Some supporters claim that this underpins Burnley's never-say-die attitude. Dyche – and Ranieri – have said that they only bring in players who will fit into the team ethos. No prima donnas at Turf Moor. Not only does that foster team spirit but it also helps keep costs down.
Burnley have historically punched above their weight: founder members of the Football League, stars such as Jimmy Adamson and Jimmy McIlroy, twice league champions and FA Cup winners once, and all for a town with a population of less than 90,000. Burnley has the highest fan-ratio in Britain.
But the Premiership years arrived when Burnley were in a downswing and, unfortunately for the locals, their bitterest rivals, Blackburn Rovers, were on an upswing, funded by steel baron Jack Walker. Rovers stand alongside Leicester as the only teams outside the Premier League era's Big Four to have won the title. More cheerfully for Clarets fans, Rovers' happy days appear to have departed when the Walker millions disappeared.
In a time of billionaire owners and global mass marketing, Burnley are a club built on old-fashioned virtues. It recently revealed a £30m ($44m) profit for 2014/15. Meanwhile, other small clubs have tried spending their way to glory: Bournemouth made a £38m loss when they won promotion to the Premier League, earning them a fine for breaching Financial Fair Play rules. It is hard to see how Premiership costs and a small stadium can turn around that equation.
While Leicester's is a feel-good story, it is also one financed by one of the new generation of Premier League billionaires, Vichai Srivaddhanaprabha, who owns Thailand's duty-free company King Power. A name it is hard to avoid when watching the Foxes, King Power is on the team's shirts and the stadium, and the club has been investigated over possible breaches of Financial Fair Play rules.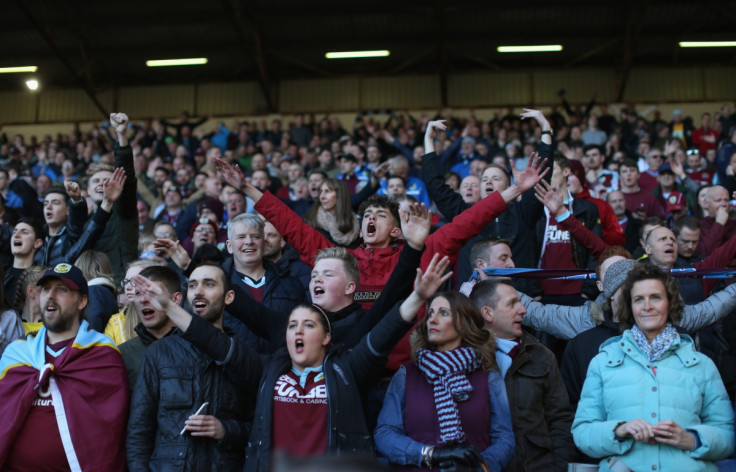 In the short term fans care little for where the money comes from. Indeed, many lower league supporters dream of a sugar daddy who longs to see their club win the Premier League. But while owners come and go, the fans remain. Through thick and, let's face it, mostly thin Burnley have maintained a loyal supporter base. This in a tiny town in the shadow of Manchester's football giants and surrounded by rivals – Preston North End, Blackburn, Oldham, Bury, Bolton, Blackpool.
Partially this is due to the fierce tribal loyalties in this area of Lancashire. But the club deserves credit for the manner in which it fosters this loyalty. Under-10s are given free entry if accompanied by an adult in the Jimmy McIlroy Stand and season tickets for under-22s are pegged at bargain prices. While Manchester's United and City build their business around selling shirts across the globe, clubs such as Burnley aim to find support among those who want to experience Premier League football live but can't afford the prices charged by the behemoths.
As my Burnley-supporting mate Chris says: "It really is a club like Leicester City, where the football club is at the heart of the community. You can walk round Burnley town centre any day of the week and see Burnley shirts. Not Arsenal, or Man Utd or Chelsea. Burnley people live for their football club and the football club exists because of them. Everyone involved with BFC are all pulling in the same direction. From tea lady to ground staff. From directors to manager and playing staff. From the girls in the ticket office to us, the fans. All breathing the claret and blue champagne-filled air. For another season at least."