Burundi: Al-Shabaab dismisses Nkurunziza's attack claim as 'distraction from mass revenge'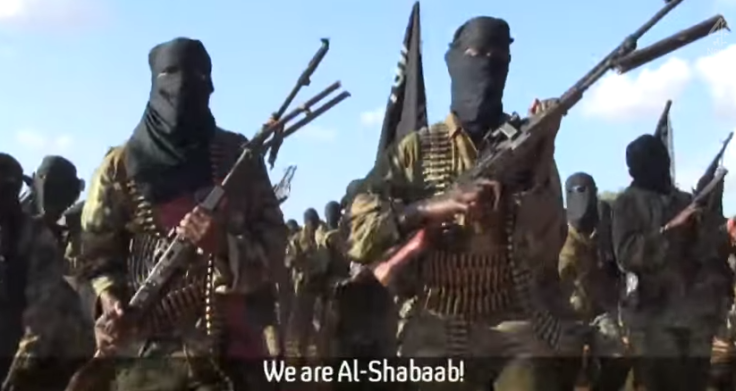 Somalia-based terror group al-Shabaab has dismissed claims by Burundi's President Pierre Nkurunziza that it vowed to carry out attacks in the east African nation.
A video of an alleged al-Shabaab member threatening attacks in Uganda and Burundi started circulating on the web on 15 May.
Who are the al-Shabaab militants?
Al-Shabaab, which means "The Youth", is a Somali terror group affiliated with al-Qaeda.
An off-shoot of the Islamic Courts Union – a rival administration to the Transitional Federal Government in Somalia – al-Shabaab aims to overthrow the Somali government and impose its own version of Islam in the country.
It controlled Mogadishu and the southern region of Somalia from 2006 until 2011, when it was defeated by African Union peacekeepers.
In the video – which is no longer available – a man claiming to be a member of the terror group told Ugandans and Burundians not to feel "perturbed when an attack takes place in your lands".
Ugandan police said they were on high alert following the video and that they were collaborating with security agencies to examine its authenticity.
The Burundian president expressed concern over al-Shabaab's alleged threat and said that the country takes the terror group "very seriously".
However, the group's spokesman Sheikh Ali Mohamud Rage told Reuters news agency that it is not planning attacks in Burundi and Nkurunziza's comments are an "attempt by him to appease his people, who are standing in the streets protesting against his dictatorship, or to divert the world's attention from him while he possibly prepares his mass revenge".
A source told IBTimes UK that the video was fake and alleged that it was created by Burundian intelligence to create false news and shift the attention from the ongoing unrest.
IBTimes UK also spoke with Gervais Abayeho, spokesperson for the Burundian president, who said that the video was authentic and that "the government of Burundi is taking al-Shabaab's threat very seriously and all strategies and measures have been taken to ensure security in the country and on the border."
"This is not the first time that we receive such threats as Burundi has the biggest contingent of soldiers involved in the Amisom [African Union Mission in Somalia]. The threats of the Islamic movement cannot be a surprise for the Burundian government, which is doing everything in its power to protect citizens and foreigners who live in Burundi," Abayeho continued.
"As we talk now the president is meeting security services of this country to look into this matter and ensure safety. "
Al-Shabaab attack in Burundi 'possible'
Laura Hammond, head of the development studies department at SOAS University of London, said that an attack by al-Shabaab in Burundi is possible.
"To my knowledge they [al-Shabaab] have not carried out any significant attack in Burundi. It's possible that it could happen at some point, but I don't think that the video or the claims should be an indication that there is going to be an imminent attack," she said.
"Burundi has a very large number of forces that contributed to the Amisom and because of that, al-Shabaab would see Burundi as having taken sides and being part of what the group sometimes call 'African crusaders'.
"So in the same way they have carried out attacks in Uganda, it's possible that they could carry out similar attacks in Burundi, but they don't have the kind of presence that they have for instance in Kenya and I don't think they are mobilising to the same extent in Burundi," she continued.
"An attack in Burundi is not the main problem that the country is facing today and it is very convenient for Burundi to have that now. As we know, when a country points to an external aggressor, this often helps them get the domestic constituents to bond together much more closely to forgive government's internal problems in the interest of uniting against an external threat."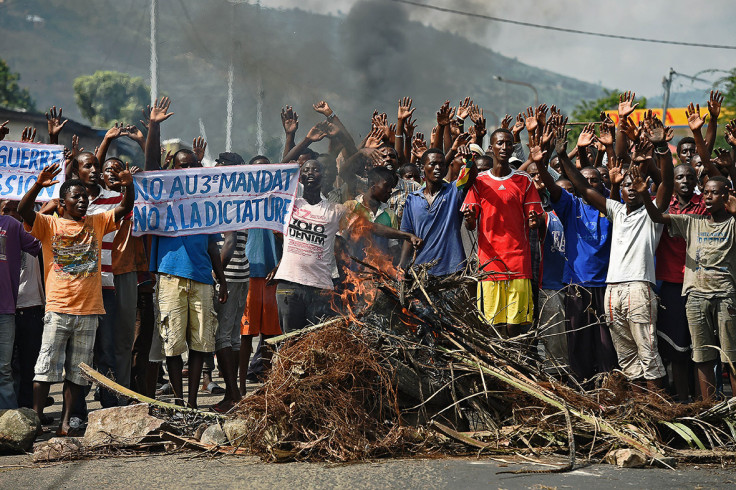 Nkurunziza managed to return to his country following a failed coup attempt declared by the army when he flew to Tanzania on 13 May. The leader was attending a meeting by the East African Community (EAC) on the unrest in Burundi, where violence erupted after Nkurunziza announced he would seek a third term in office.
Protesters accused him of violating the constitution and the Arusha Peace Agreement, which says the president can only stay in power for two terms. At least 20 demonstrators have been killed and reports emerged that police fired on protesters.
Nkurunziza's supporters argue the president's first term should not be counted as he was chosen by the Parliament and not by the people in an election as is specified in the agreement.
More than 20 people have been killed during protests that started at the end of April. Following the failure of the coup, protesters returned to the streets despite police warning them they will shoot those who participate in marches.
© Copyright IBTimes 2023. All rights reserved.