Somalia: Al-Shabaab kills government official in Mogadishu and vows more attacks against enemies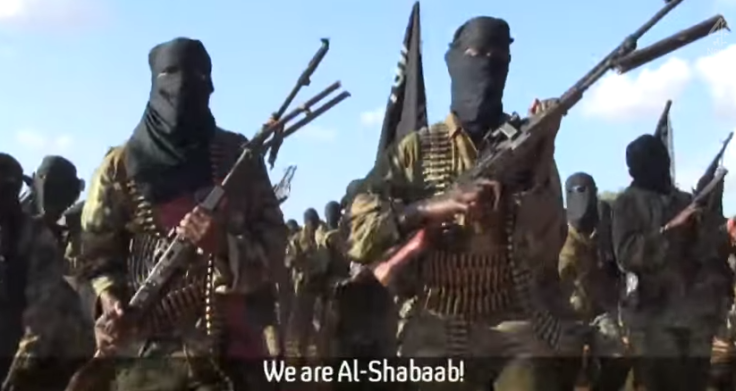 Members of Somalian terror group al-Shabaab killed a government official in Mogadishu one day after US Secretary of State John Kerry visited the country.
Who are the al-Shabaab militants?
Al-Shabaab, which means "The Youth", is a Somali terror group affiliated with al-Qaeda.
An off-shoot of the Islamic Courts Union – a rival administration to the Transitional Federal Government in Somalia – al-Shabaab aims to overthrow the Somali government and impose its own version of Islam in the country.
It controlled Mogadishu and the southern region of Somalia from 2006 until 2011, when it was defeated by African Union peacekeepers.
Abdifatah Barre, the deputy district commissioner of Mogadishu's Wadajir district, was shot dead in his car, Reuters said.
"Gunmen opened fire on the car of the deputy district commissioner this morning. The official died and the gunmen escaped," Major Ibrahim Hussein, a police officer, said.
Shabaab, linked to terror group al-Qaeda, claimed responsibility and said more attacks would occur.
"We killed the deputy district commissioner and we shall continue killing the enemies. This is part of our operation in Mogadishu," Sheikh Abdiasis Abu Musab, its military operations spokesman, said.
The killing took place one month after the militants attacked a university college in Garissa, Kenya, killing 148 people.
Al-Shabaab aims to overthrow the current Somali regime and end what the group perceives as an unjust occupation of Somali land by Kenyan troops, deployed in 2011.
The insurgents often carry out attacks in neighbouring Kenya killing dozens of people and negatively impacting local tourism, a big source of income for the country.
© Copyright IBTimes 2023. All rights reserved.