Unmarried couples in Burundi who are living together have time until the end of the year to get married, as part of a government campaign "to moralise society" and tackle the population explosion in the East African nation.
The government has said that couples that fail to get married by the deadline would face legal action, the BBC reported, although it was not clear what the punishments would be.
President Pierre Nkurunziza launched his campaign earlier this month, urging people to get married to show respect to their relationship and their country.
An interior ministry spokesman, Terence Ntahiraja, told AFP that Burundi was facing a population explosion because of the live-in relationships, illegal marriages, polygamy and bigamy.
He also said that hundreds of school-going girls were getting pregnant every year.
"We want Burundians to understand that everyone is responsible for his life, we want order in this country," he said. Ntahiraja added that the campaign was within the framework of the "patriotic training programme" of President Nkurunziza.
Reports say that officials in the south-eastern province of Rutana have ordered that "persons living in common-law unions" should be put on a special list by 22 June, and authorities in the northwestern Bubanza province have demanded unspecified "sanctions" against unwed couples living together.
The government officials have also started organising mass weddings to endorse the president's orders.
Why are there so many unmarried couples?
Pierre, a 27-year-old farmer living with his partner in Ngozi in Burundi's north, said that he had not married because he did not have money to give to his partner's family as the bride's price.
"She told me she was pregnant. As I am poor, we decided to come together to raise our child. We thought we would legalise our union as soon as we could afford it," Pierre told AFP.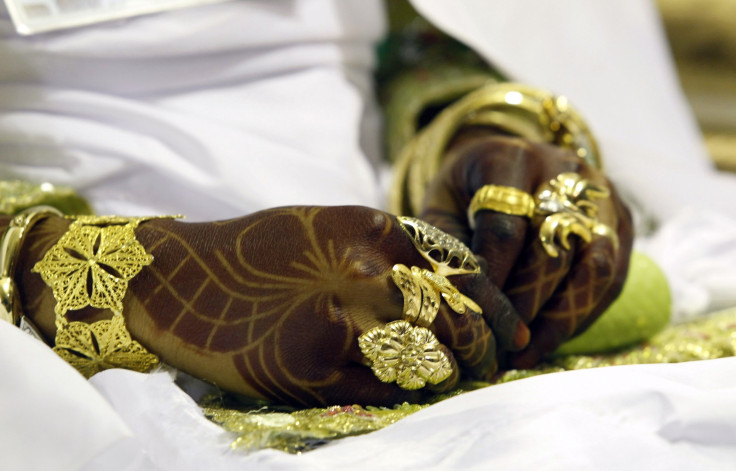 He said government officials recently warned that he would be fined 50,000 Burundian francs ($29, £22) if he failed to get married within the deadline. They also threatened to deny free education and medical benefits to his child, who was born out of wedlock.
Civil society activist have condemned the move, alleging it as "a violation of human rights because the state has no right to attack two adults who have decided to live together without being married".
They have also accused it be a part of a "religious crusade" led by President Nkurunziza and his wife, both born-again evangelical Christians.
Burundi stares at a refugee crisis
Burundi has seen political instability and an economic crisis in the last two years, which is expected to compel half a million people to seek refugee in neighbouring countries by end 2017, the United Nations refugee agency (UNHCR) has said. Already tens of thousands have been displaced from some of the most-affected provinces.
Since 2015, some 410,000 refugees and asylum seekers have fled from the country because of human rights abuses, fear of persecution and sexual and gender-based violence (SGBV). These numbers are still rising, leading it to the path of becoming the third biggest refugee situation in Africa.