Burundi: 'There are no more rules and no one cares' says Bujumbura resident amid abuses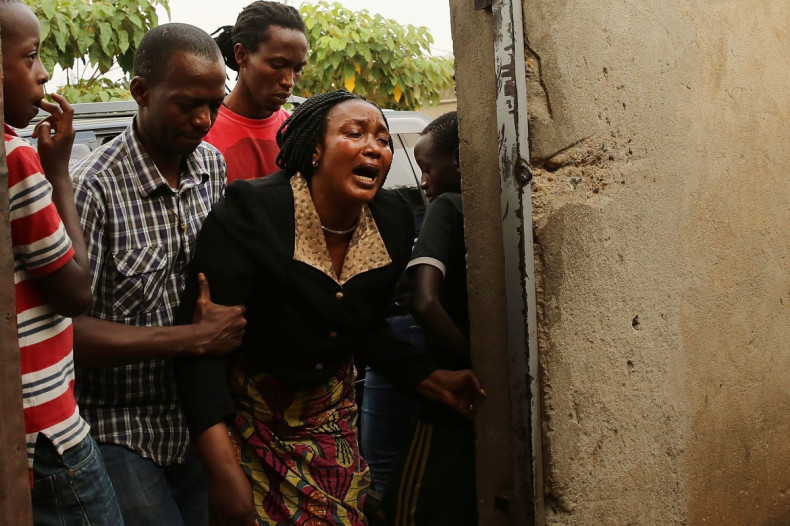 As residents in Burundi's capital Bujumbura describe how there is not even a pretence of law and order any more, a new report by Human Rights Watch (HRW) has revealed how government forces are killing, abducting, torturing and arbitrarily arresting scored of people at an alarming rate.
The bloody crisis that has killed up to 900 people pits supporters of President Pierre Nkurunziza against those who say that his re-election in July 2015 for a third term violated the constitution of a nation still reeling from a civil war that occurred between 1993 and 2005, leaving 300,000 people dead. After a failed coup, the government intensified its crackdown and most of those arrested or disappeared today are young men and women accused of participating in or supporting opposition groups.
Describing a shift abuses from the daily occurrence of bodies scattered on the streets in the second half of 2015, Daniel Bekele, Africa director at HRW, pointed to new violations "taking place under the radar, with security forces secretly taking people away and refusing to account for them".
Mutilations, smashed bones, slit throats, attempted strangulations
In its latest report, HRW described how police and military, often accompanied by members of the ruling CNDD-FDD party young league – the Imbonerakure – have carried out extensive arbitrary arrests during search operations, which have resulted in countless extra judicial killings.
"Government forces and the ruling party are treating suspected opponents with extreme cruelty and viciousness, which could further escalate the violence," Bekele said, adding that security forces had torture or ill-treated suspected opponents so severely during arrests or in detention that some almost died.
Torture is not new in Burundi, but following the regime's crackdown against suspected opponents since April 2015, it has become systematic and more brutal.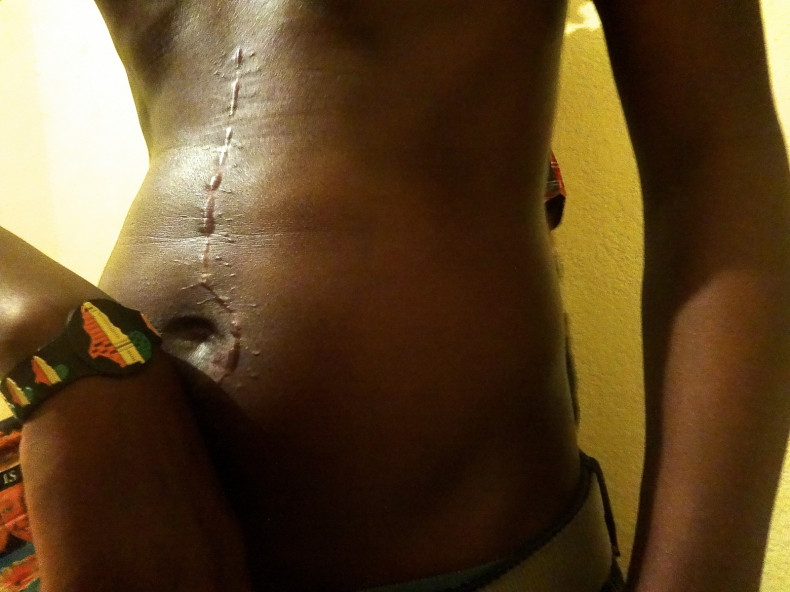 Bekele outlined how security forces beat victims with rocks, bricks, gun butts and metal rods, and how, in some ghastly cases, people survived extremely violent attacks with horrific injuries – "mutilations, smashed bones, slit throats, attempted strangulations and beating with iron bars". In some cases, HRW found that victims teeth were knocked out, jaws were smashed and others were pounded in the genitals with guns or cut with machetes.
Capital residents told HRW the security forces that police, military and Imbonerakure did whatever they wanted with complete impunity. A woman said: "There are no more rules and no one cares". This behaviour also seems to indicate that the chain of command within the forces has broken or is breaking down. It is also a common sight to see Imbonerakure wearing police or military uniforms, carrying weapons and operating side by side with police in Bujumbura.
In this understandably growing climate of fear, victims or witnesses are terrified to speak or move around Bujumbura, which once was a welcoming, vibrant city and growing business centre.
"This fear has been heightened by the knowledge that people have denounced each other to the security forces," Bekele said. "The government's tactics have spread distrust among the population (...) With victims of abuse paralyzed by fear, the cases that have come to light are just the tip of the iceberg."
Up to $1900 ransoms for 'disappeared' victims
An alarming new pattern of abductions and disappearances – particularly since December – means that families are left with no news from their relatives since the security forces led them away, and many arrested are presumed dead.
Many families are afraid to seek the authorities' help for fear that the police or the National Intelligence Service (Service National des Renseignements, SNR) may have been involved in the abduction or disappearance.
In a new practice, police, intelligence services or intermediaries have asked some families for exorbitant sums, ranging from 500,000 Burundian Francs (FBU) to FBU3m (between $320 and $1900). These sums are well beyond the reach of most Burundians. The families who do borrow the money have no guarantee that their relatives will be released and no certainty that there are still alive.
The case of human rights organisation Ligue Iteka's treasurer, Marie-Claudette Kwizera, who was reportedly forcefully arrested on 10 December 2015 in Bujumbura and driven off in a vehicle of the SNR regrettably illustrates this trend. Her family paid $2,000 (£1,400, €1,800) to intelligence services for her release, but there has been no sign of the activist since.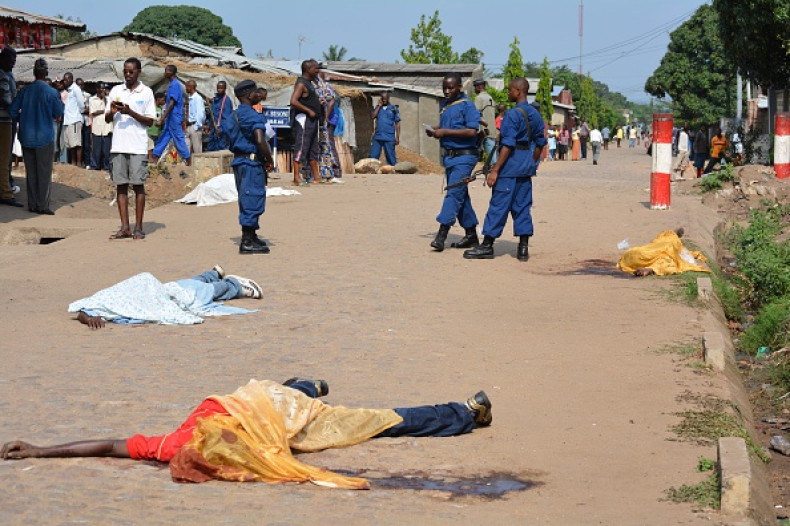 In another incident, on 25 January, soldiers arrested a man in his early 30s and took him to a local military base. When a relative asked what he had done, one of the soldiers said: "(He) is a killer and a criminal." A day later, soldiers brought the man back to his house, with his hands bound behind his back. He had been beaten and was covered in blood.
A relative said:
He had blood on his face. They made him sit on the ground. They kicked him and hit him in the head with a gun barrel. He begged them to untie him. (The military) said: "Bring us the weapons." He said: "I don't have weapons." They said: "We are sure you will bring them." They said to his young child: "Here's your father, (but) you don't have a father. Say goodbye to him because you will never see him again." They told the man to get into the vehicle, but he couldn't because his chest was so swollen. They lifted him up and threw him into the truck. Someone said they saw them beating him on the head with a small hoe.
The fate of the man they took away is unknown.
HRW said it sought meetings with Burundian government officials while in Bujumbura but did not receive a response, but the authorities later accused the rights group of "working with Rwanda and radical opposition".
Bekele, meanwhile, has urged Nkurunziza to publicly denounce security force abuses and ensure that those responsible are held to account.
The United Nations Security Council should also urgently seek the President's approval for the deployment of a strong UN political mission "with a substantial international police contingent to be based in neighbourhoods most affected by the violence – Musaga, Nyakabiga, Cibitoke, Mutakura or Ngagara – where there were widespread demonstrations against Nkurunziza's third term in 2015.
It is hoped this presence could deter or decrease abuses and attacks by both sides of the conflict.