The disappearance of the treasurer of Burundi's oldest human rights defence organisation Ligue Iteka, Marie-Claudette Kwizera, is further evidence of the deterioration of the human rights situation in the small African nation, the International Federation for Human Rights (FIDH) has claimed.
Between 800 and 900 people are reported to have been killed since April since President Pierre Nkurunziza announced a controversial decision to run for a third term, which he won in contested elections in July 2015. Scores of bodies are reportedly still being found in the streets or in ditches, and dozens of civilians have simply disappeared, in tit-for-tat violence pitting pro-Nkurunziza forces and insurgents.
The situation of human rights defenders are barometers of public liberties in conflict situations: things tilt the moment right defenders are attacked and civilians are targeted.
Over 3,800 arbitrary arrests
FIDH has calculated that there have been around 3,800 arbitrary arrests "and probably more" in Burundi along with hundreds of forced disappearances. "Almost 4,000 arrests – that's a lot. The problem is that an arbitrary arrest can become a disapearance," Florent Geel, head of FIDH Africa, told IBTimes UK, in an exclusive interview.
"We also know that a number of those arrested following the 11 December attacks have been executed and buried in nine mass graves." The death count of the attacks has been set at 87 by the government, and up to 200, according to the UN.
"People are arrested and disappear in the dungeons of the regime," Geel said, referring to Kwizera from Ligue Iteka, who was arrested on 10 December and whose whereabouts have not been known since. Two relatives, investigating her case, were subsequently arrested.
"When people begin to take an interest in these cases, they are arrested, one after another, as if one wanted to make disappear not only the person, but anyone with the ability to act or inform," Geel added. "So, as such, as it is the case for many right defenders and members of the civil society, members of Iteka are particularly targeted by the Burundian authorities."
An international figurehead for human rights for establishing the Association for the Protection of Human Rights and Incarcerated Persons (APRODH), Pierre-Claver Mbonimpa was shot and seriously injured in August 2015. His son-in-law was killed in October 2015, and his son was killed on 6 November 2015, allegedly after being arrested.
Geel warned events in the past weeks (during which Burundians have faced arrests, targeted assassinations, and then, progressively, the constitution of armed groups increasingly confronting the regime) are looking more and more similar to those preceding Burundi's 1993-2005 civil war, which claimed some 300,000 lives.
"We are at the eve of a gentle explosion and implosion of Burundi in the silence of numbers that resemble each other month after month," Geel added.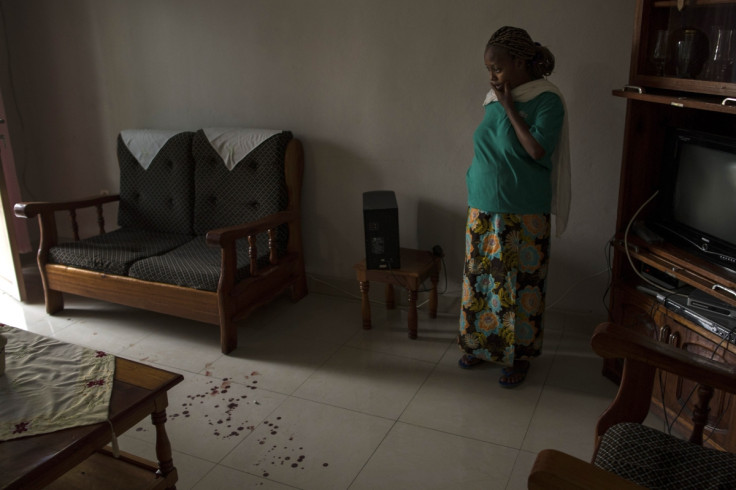 UN human rights observers' difficult work
The Office of the UN's High Commissioner on Human Rights is following the case and is actively trying to find Burundians who, like Kwizera, have disappeared or have been arrested. Yet, despite their mandate, UN human rights observers in Burundi are operating in increasingly difficult circumstances, Geel said, because of their small number (around 15 at the time of writing) and their limited resources.
"They are also limited by their mandate – its officially called a technical cooperation between the Burundian government and the UN – but very concretely the Burundian authorities don't give them access, and the observers can't force their way into prisons or detention centres. Because they rely on the goodwill of the Burundian authorities to be granted access, they are limited in their mandate."
Observers' work conditions have deteriorated in recent months, FIDH reported, as the rapporteurs face vehicle searches, for instance. "These worsening conditions have made it extremely difficult for them to carry out their weak mandate – even if they are trying to do it with the best possible intentions."
Geel added: "Even the UN's High Commissioner for Human Rights has not had access to her (Kwizera). The security forces have not confirmed where she is detained, or even the reasons for her arrest or whatever is alleged against her. We don't know if she has been interrogated, about what or how. Nothing. It's an absolute blackout."
While IBTImes UK has decided not to detail Iteka's current activities in Burundi to protect its members, it can confirm Iteka has continued to carry out its monitoring activities and investigations of violations of human rights – in collaboration with FIDH. And while Kwizera and Jean-Bosco's whereabouts are still unknown, Geel confirmed FIDH is conducting verifications.
Almost a month and a half after Kwizera's forced arrest, Geel said he is "fearing the worst".