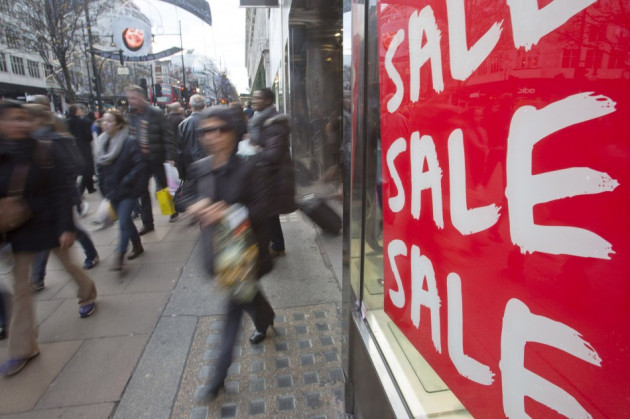 Saturday 22 December is expected to be UK's busiest High Street shopping day of the year so far as customers rush to complete their Christmas shopping.
According to the British Retail Consortium (BRC), spending over the weekend could reach £4bn to £5bn.
Analysts at Visa Europe say that the busiest shopping day usually falls two days before Christmas. But this year, Christmas falls on a Tuesday and 23 December on Sunday.
Under UK law, the trading hours of large stores are limited to six hours on Sundays. Major retailers including John Lewis, Morrisons and Marks & Spencer have tried and failed to convince the government to ease operating restrictions for the Sunday before Christmas, reported Sky News.
The companies have now decided to open earlier on Christmas Eve and customers are expected to take full advantage of the extended hours and work-free long weekend.
Steve Perry, Commercial Director at Visa Europe, said that online sales have already increased significantly this year and that "we are now expecting the High Street to see its busiest day of the year on Saturday with almost £15,000 being spent every second on Visa cards in the hunt for last-minute gifts for family and friends".
"Despite a cautious start to consumer spending in the build-up to Christmas, our data shows that spending has improved slowly but surely and we expect this trend to continue over the coming weekend and right up to Christmas Eve."
The peak hours are expected to be between 2pm and 3pm GMT. Businesses are also gearing up to handle the extra traffic with more staff and security.
"Everything shows us that when Christmas is on a Tuesday and the schools only broke up yesterday that today is going to be enormous because people haven't had the chance to go and do their full Christmas shop," Tom Nathan of Brent Cross Shopping Centre, north London, told Sky News.
ShopperTrak, which looks at customer traffic, also predicts 22 December to be the most active shopping day across Europe in this year's holiday season, calling it 'Super Saturday'.
"Between 1 November 2012 and 8 January 2013, ShopperTrak predicts that the 22 December will reach the highest combination of both sales and foot traffic in the UK, with France and Germany set to follow suit," the organisation said in a statement.
ShopperTrak added that five of the busiest foot traffic days in the season will be from 20-24 December. The days following 25 December could also be beneficial to businesses as there is another weekend between Christmas and New Year.
However, the Local Government Organisation has said that High Street business confidence remains low, citing its annual Christmas survey which showed 84 percent of town centre managers believe that consumer confidence remains weak. The cold, wet weather could also deter shoppers.