Businessman plans to airlift 4,000 cows to Qatar to maintain milk supplies
Moutaz Al Khayyat's original plan was to import the cows by ship for a new dairy facility near Doha.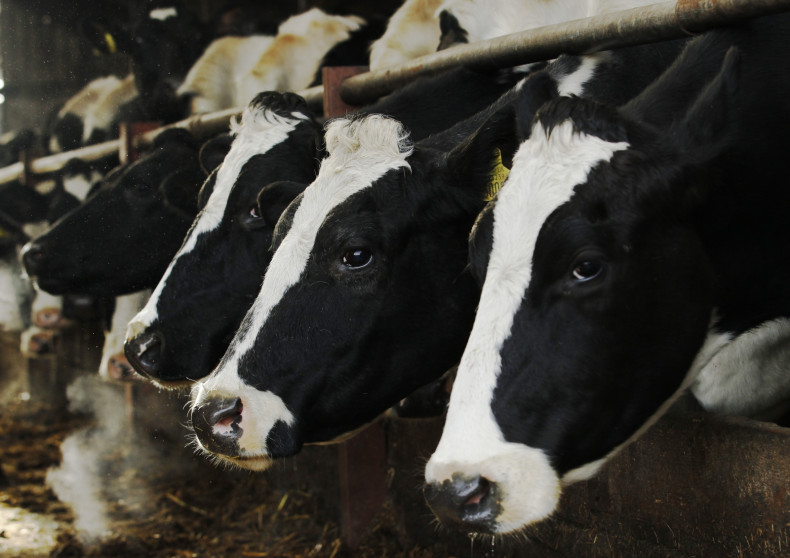 Described to be the biggest airlift of cattle ever attempted, a Qatari businessman is planning to airlift 4,000 Holstein dairy cows into the country to try and maintain the milk supplies during the blockade by Qatar's Gulf Arab neighbours.
The proposal comes after Qatar said it plans to open an air and sea bridge via Iran, Turkey and port facilities in Oman.
Moutaz Al Khayyat, chairman of Power International Holding told Bloomberg news agency about his plan. He said that it would take around 60 flights to deliver the cattle, which were brought in from Australia and the US.
His original plan was to import the cows by ship for a newly completed dairy facility near Doha.
Qatar is currently facing a shortage of fresh milk as most of it used to come from Saudi Arabia.
On 5 June, Doha was accused by the nations of GCC namely Saudi Arabia, UAE, Egypt and Bahrain of supporting extremist groups. The countries have since cut diplomatic, economic and transport ties with Qatar.
Qatar is facing a crisis as it is spending $500m (£390.85m) a week to prepare stadiums and a metro before the soccer World Cup in 2022.
Turkey and Iran are helping Qatar re-stock food supplies. On Sunday, Iran, considered as Saudi Arabia's arch-rival, announced it had sent five planes carrying produce to Qatar. Three ships carrying 350 tonnes of food were also set to leave Iran for the emirate.
Khayyat, who had constructed Qatar's biggest mall, is also expanding his business in the agricultural filed. He said that fresh milk production will now start by the end of June and will fulfill one-third of demand by mid of July. The government is working very hard to ensure there is no effect on the country, he added.