UAE envoy calls on US to move air base from Qatar amid Gulf crisis
Ambassador Yousef al Otaiba said Washington should use al-Udeid air base as a political tool to pile pressure on Doha.
The UAE ambassador to the US has called on the administration of US President Donald Trump to consider moving Washington's major airbase from Qatar amid the escalating Gulf crisis. Yousef al Otaiba said the relocation of the al-Udeid air base should be used as a political tool to put more pressure on Doha.
Major Arab players led by Saudi Arabia snapped diplomatic ties with Qatar, a tiny energy-rich emirate, in early June sparking one of the worst diplomatic crises in several years in the volatile Middle East. Despite mediation efforts, there is no credible solution in sight.
"The air base is a very nice insurance policy against any additional pressure. Maybe someone in Congress should have a hearing and just say, you know, 'Should we consider moving it?" al Otaiba told reporters in Washington.
Qatar hosts the al-Udeid air base, which is a hub for US air operations across the Middle East and Afghanistan, close to its capital Doha. The facility is vital for Washington's aerial assault not just against the Islamic State (Isis) in Syria and Iraq but also against other militants in countries such as Yemen and Afghanistan.
"If I want to be honest, I think the reason action hasn't been taken against Qatar is because of the air base. The air base is a very nice insurance policy against any additional pressure," added Otaiba, who also insisted: "There is absolutely no military component to anything that we are doing."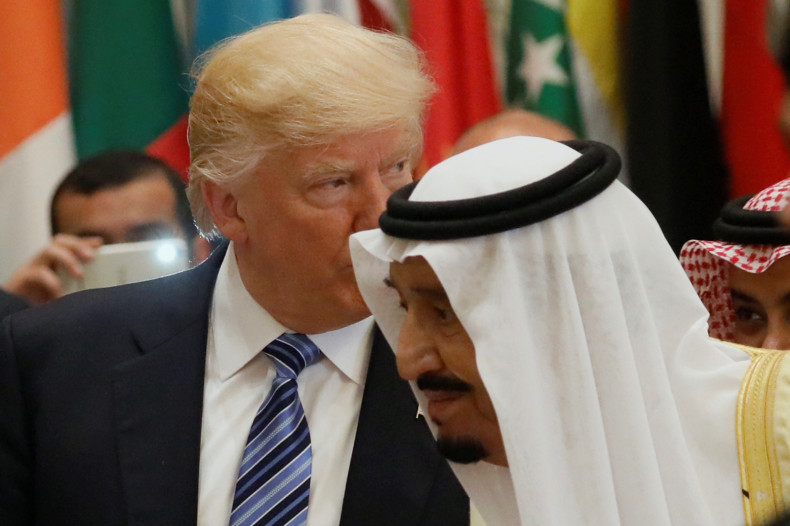 Trump previously wrote on Twitter siding with Saudi Arabia in the diplomatic campaign against Qatar, prompting US officials to go into damage control mode in softening the US stance. Officials from more than one department attempted to mitigate the impact of Trump's tweet on the crucial foreign policy issue.
Even while the Emirati ambassador was calling for tightening of screws on Qatar, the US said there were positive signs that the diplomatic environment would improve. "I would characterise the mood and the approach to that as being one that is hopeful, that believes that the worst is behind us," State Department spokeswoman Heather Nauert told reporters on Tuesday, 13 June.