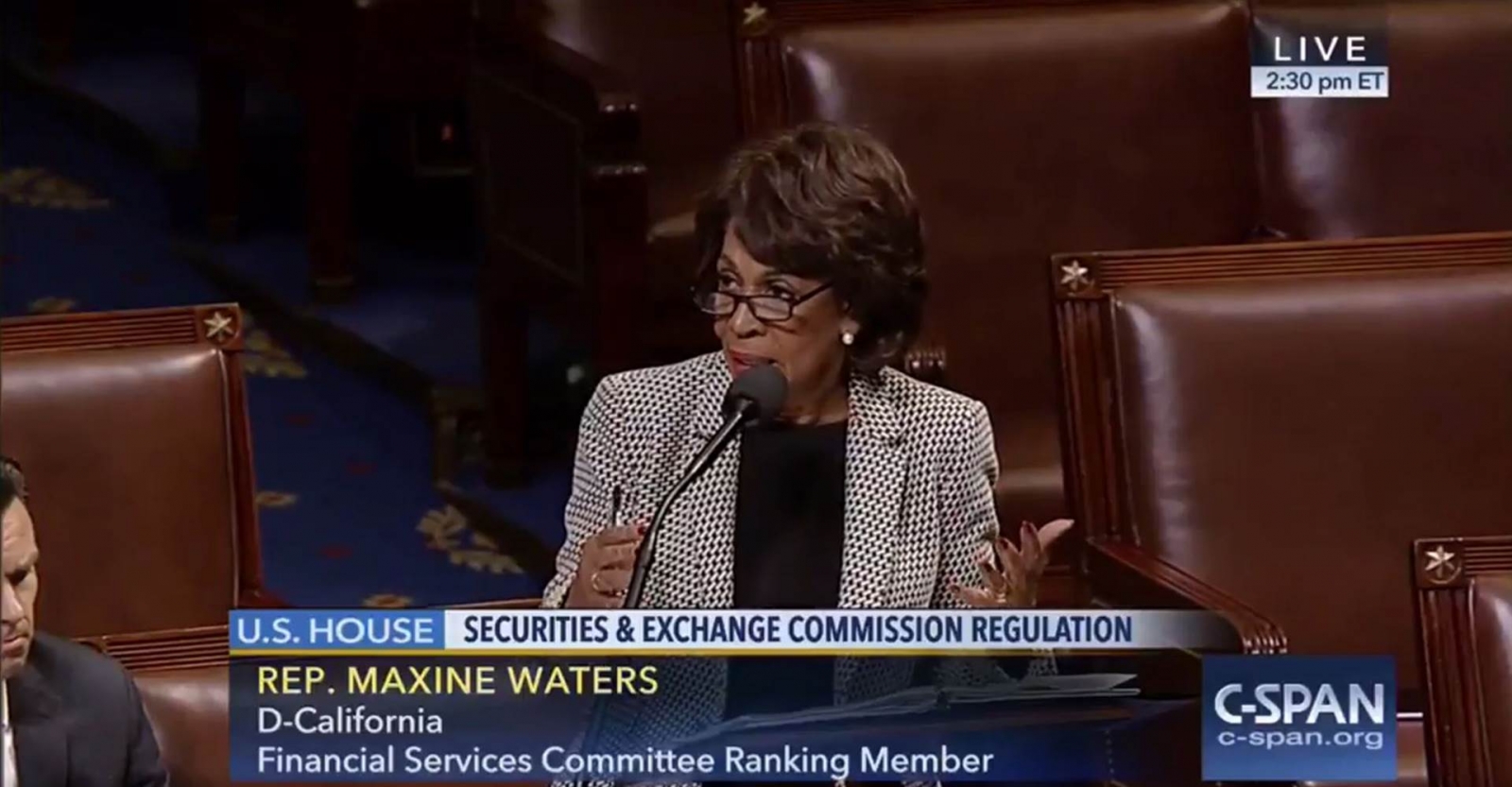 C-Span's online broadcast of House floor was briefly interrupted on Thursday (12 January) by state-funded Russian broadcaster RT. Representative Maxine Waters was on the floor of the House of Representatives discussing Securities and Exchange Commission regulations when the feed cut to the Russia Today channel for about 10 minutes before switching back to C-Span.
In a statement on Twitter, C-Span said it was "investigating and troubleshooting" the interruption, adding that since "RT is one of the networks we regularly monitor, we are operating under the assumption that it was an internal routing issue."
A recently declassified intelligence report claimed that RT helped the Russian government interfere in the US presidential election and "aimed at undermining viewers' trust of US democratic procedures and undercutting US criticism of Russia's political system." It also accused RT of collaborating with whistleblowing outfit WikiLeaks, noting that the publication's editor-in-chief visited its founder Julian Assange at the Ecuadorean Embassy in London back in August 2013 to discuss renewing his broadcast contract with RT.
The report asserted that President Vladimir Putin personally ordered a complex, multifaceted campaign designed to undermine American democracy, "denigrate" Democratic candidate Hillary Clinton and boost Donald Trump's chances of winning the presidency.
In a subsequent statement, C-Span said its "initial investigation suggests that this was caused by an internal routing error," noting that it did not affect its television broadcast of the House.
"We don't believe that we were hacked," the channel said. "We take our network security very seriously and will continue with a deeper investigation, which may take some time. If we learn anything different as a result of this investigation, we will have a further public statement.
Timothy Burke, the video director at Deadspin, was one of the first to notice the glitch, tweeting that "somebody just flipped a wrong switch somewhere."
Waters told the New York Times that the timing of the incident was "strange," saying that no one has adequately explained to her "how this happened or why it happened, or if it's happened before" yet.
"I just think it's strange," Waters said. "At a time when our intelligence agencies are very confident and basically have confirmed that Russia hacked the DNC and other political interests, and then we have, while I'm on the floor of the House, talking about Trump and Russia, I get interfered with and interrupted by Russia Today. It's strange. It's odd."
The glitch occurred just hours after a power outage interrupted the Senate Intelligence Committee confirmation hearing for President-elect Donald Trump's CIA nominee Rep. Mike Pompeo. The outage occurred just as Sen. Mark Warner was mentioning Russian interference in the November election. The hearing was eventually moved to a different room.
The Architect of the Capitol's office said that a local power company "de-energized" a system that provides power to the Hart Senate Office Building, the Associated Press reported. The office said power company Pepco quickly restored the power.