Russia 'tired' of US election hacking claims, slams intelligence report as 'baseless and amateurish'
'These are baseless allegations substantiated with nothing,' Putin's spokesman Dmitry Peskov said.
The Kremlin has slammed a recently declassified report blaming Russia for meddling in the US presidential election saying the allegations are "reminiscent of a witch-hunt." Released last week, the US intelligence report concluded that President Vladimir Putin personally ordered a multifaceted "influence campaign" designed to "denigrate" Democratic candidate Hillary Clinton and help boost now President-elect Donald Trump's chances of winning the White House.
"These are baseless allegations substantiated with nothing, done on a rather amateurish, emotional level," Putin's spokesman Dmitry Peskov told journalists on Monday (January 9, The Guardian reports. "We still don't know what data is really being used by those who present such unfounded accusations.
"We still categorically reject any involvement of Moscow, any involvement of official and unofficial persons in the Russian Federation in the hacker attacks."
The 25-page assessment by the NSA, CIA and FBI assessed with "high confidence" that Moscow orchestrated the hacks on the Democratic National Committee, other political organisations and Clinton's former campaign chairman John Podesta's account before passing the stolen material on to whistle-blowing outfit WikiLeaks to steadily leak it to the public.
It also claimed that Russia used a wide variety of tactics during the "complex" campaign in an effort to tip the vote in Trump's favour.
"Moscow's influence campaign followed a Russian messaging strategy that blends covert intelligence operations — such as cyberactivity — with overt efforts by Russian government agencies, state-funded media, third-party intermediaries and paid social media users or 'trolls,'" the report read.
"Russia, like its Soviet predecessor, has a history of conducting covert influence campaigns focused on US presidential elections that have used intelligence officers and agents and press placements to disparage candidates perceived as hostile to the Kremlin."
It described Russia's alleged efforts to influence the 2016 election as "the most recent expression of Moscow's longstanding desire to undermine the US-led liberal order".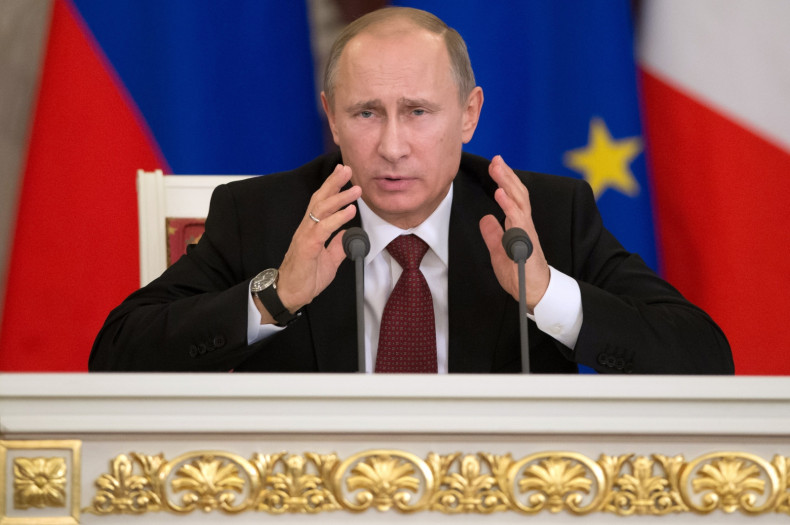 The US intelligence report also warned that Moscow would likely "apply lessons learned from its Putin-ordered campaign aimed at the US presidential election to future influence efforts worldwide, including US allies and their election processes".
Peskov said Moscow is "growing rather tired of these accusations," adding that it is becoming "a full-on witch-hunt".
"You know, that version of the report that was made public added no substance whatsoever that we can comment on," he added. "We understand that our US colleagues underwent such stages of a witch-hunt in different stages of their history. We know that they are later replaced by more sober specialists with more sober approaches but still oriented at a dialogue rather than emotional convulsions."
Ahead of a private briefing from top US intelligence officials on the classified report, Trump also described the investigation into the alleged Russian hacking as "a political witch-hunt" in an interview with the New York Times last week.
On Sunday, Trump's incoming chief of staff Reince Priebus said the president-elect is "not denying that entities in Russia were behind this particular campaign".
Trump described his meeting with National Intelligence director James Clapper, CIA director John Brennan and FBI director James Comey as "constructive". However, he maintained that there is "no evidence" that the alleged Russian hacking affected the outcome of the election. He also tweeted that "Gross negligence by the Democratic National Committee allowed hacking to take place. The Republican National Committee had strong defense!"
In December last year, President Barack Obama expelled 35 Russian diplomats accused of espionage in retaliation for the alleged election hacking and slapped sanctions on Moscow's key intelligence agencies. While Putin refused to retaliate in kind, Trump praised Putin as "very smart" for not reciprocating and has called for closer relations with Russia.
Peskov said that once Trump has been inaugurated on 20 January, they would begin working on setting up a first meeting between Moscow and Washington, Reuters reports.
"If some kind of contacts will be planned, then they will be planned extremely painstakingly carefully, especially since we are talking about contacts following a very tense period in our relations," he said.