Conor McGregor's head coach John Kavanagh says it is unlikely to see the Irishman back in action following his big-money boxing fight with Floyd Mayweather.
McGregor put the lightweight division on hold as he achieved his goal of fighting Mayweather in what was labelled as the biggest fight in combat sports history.
Despite his 10th-round stoppage loss to "Money" on 26 August, McGregor was highly expected to return to the octagon within the end of the year and compete.
UFC president Dana White, manager Audie Attar, his teammates and McGregor himself have either hinted or predicted that he will continue competing in MMA as it was what he loved to do.
Kavanagh had also expected a return within the year for the 29-year-old, however, now says he finds it hard to see a quick return to action.
"It's probably a little late in the day to realistically expect another fight before the end of the year, because even after this hiatus is over, a lot goes into the planning and execution of a training camp at our level," Kavanagh wrote in his column for Ireland's the42.ie. "I find it hard to envisage another fight in 2017."
"Then again, knowing Conor, I could get a text message tonight telling me otherwise. He's difficult to predict, which is one of the many reasons why he's so fascinating."
Despite an interim lightweight title fight between Tony Ferguson and Kevin Lee having been set up to main event October's UFC 216 card, Kavanagh stated that it might be hard for McGregor to get excited about facing the potential new interim champion.
"Even though Conor is the champion, I know there's an interim lightweight title fight coming up between Tony Ferguson and Kevin Lee," Kavanagh continued. "To be completely honest, I didn't actually know who Kevin was until very recently."
"Tony is a solid fighter but he doesn't have the kind of appeal that would get your blood racing, particularly in the context of coming from the excitement of the Nate Diaz rematch, the historical significance of beating Eddie Alvarez at Madison Square Garden, and the novelty of facing the greatest boxer of his generation."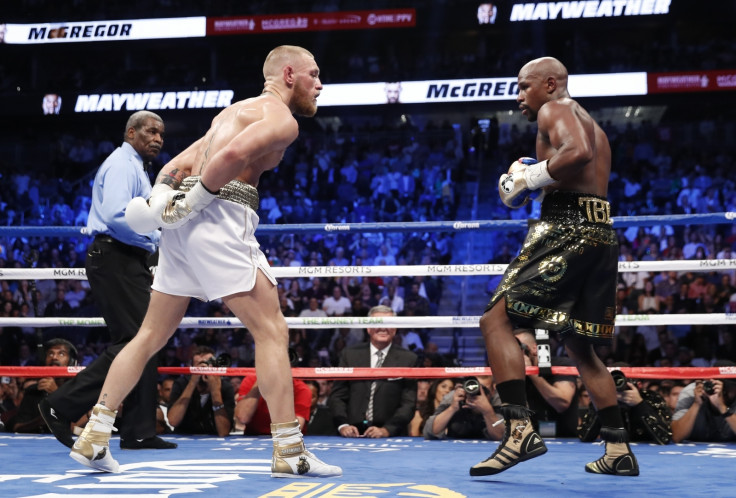 As for the whole experience of the Mayweather vs McGregor fight, from the press conferences, world tours and the contest itself, Kavanagh says he will hold fond memories, but maintains that the Irish camp is all set out looking for a victory.
"In summary, the whole thing was a great experience," Kavanagh explained. "From the training to seeing how a boxing event is run on the night, I enjoyed it all."
"I look forward to telling my grandchildren about it when I'm an old man. Having said that, we didn't go there just to participate, we went there to win, so in that sense it was hugely disappointing."