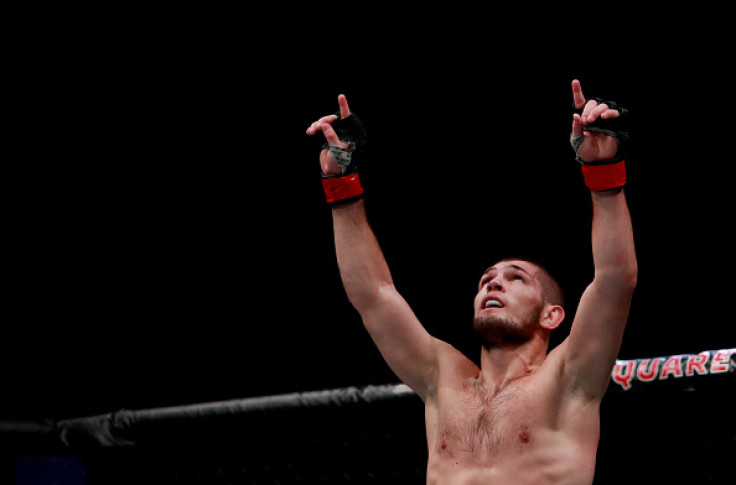 Khabib Nurmagomedov is still intent on remaining in the UFC title picture as he wants to face the winner of UFC 216's main event in Tony Ferguson vs Kevin Lee for the interim lightweight title.
Many expected Nurmagomedov to be Ferguson's opponent as he was the number-one ranked contender in the lightweight division and revealed that he wanted to fight "El Cucuy" when he was ready and recovered.
However, it was announced by Dana White in August that Ferguson and Lee would contend for the interim belt on 7 October instead, with the winner expected to face Conor McGregor for the lightweight title.
White added that Nurmagomedov was still injured from a botched weight cut from UFC 209 back in March and was not ready to return to action so soon.
With his history of injuries and pulling out from fights, many believe the Russian had blown his chances of a title shot and a potential dream meeting between him and McGregor.
But with just over a month to go for UFC 216, "The Eagle" has sent a message to the two lightweight contenders, claiming that the winner will meet him in December to determine the real number one contender.
"I know (Tony Ferguson and Kevin Lee) talk s**t about everybody, but I don't want this," Nurmagomedov said, as quoted on MMAJunkie. "I know this: Both guys are great athletes, good fighters."
"I'm going to say good luck, don't get injured, and see you in December. Good luck, guys."
As for who will win, number two-ranked Ferguson is a betting favourite over Lee as of now, and the Dagestan native agrees with those odds, as well as predicting that there will not be a finish in this fight.
"It's 60-40 in favor of Ferguson," Nurmagomedov added. "I think these guys are going to fight all five rounds."
UFC 216 takes place on 7 October at the T-Mobile Arena in Las Vegas, Nevada.