Caitlyn Jenner made history when she became the first transgender cover star of Vanity Fair as she went public with her plans to undergo gender reassignment. But the reality star had already made history once before, when, as Bruce Jenner, she won the decathlon gold medal at the 1976 Montreal Olympic Games, setting a world record.
Now Caitlyn plans to celebrate the 40th anniversary of the historic Olympic triumph by posing on the cover of Sports Illustrated draped in just an American flag while sporting her prized medal, US Weekly reports.
According to an insider, the I Am Cait star will be wearing "nothing but an American flag and her Olympic medal" and is said to be really "excited about", posing with her medal again.
While the 66-year-old has trumped daughter Kim Kardashian-West to bag the coveted front cover of the magazine, she is not the first Jenner to pose with the gold medal. In fact, Caitlyn will be channelling her ex-wife, Kardashian matriarch Kris. She famously posed naked with the medal for a racy photo for her then husband in an episode of Keeping Up With The Kardashians in 2007.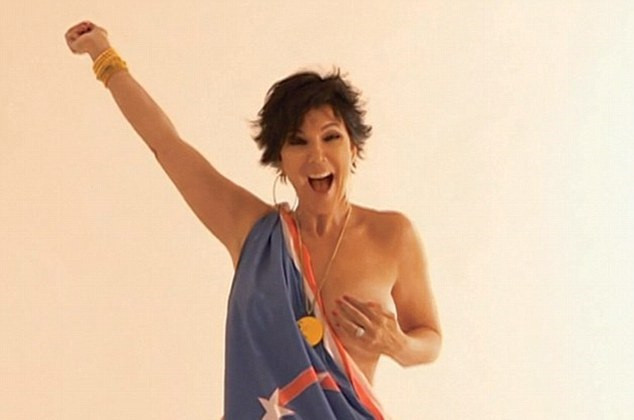 Earlier, Caitlyn was the focus of an online campaign, calling for her to be stripped of her Olympic medals following her transition into a woman. While many fans and supporters of the star hailed her decision to go public with her plans for gender reassignment, as "courageous", a petition was launched accusing the former athlete of misleading Olympic officials.
According to the appeal, the star "was in violation of committee rules regarding women competing in men's sports and vice versa." At the time, the petition amassed over 2,000 signatures. spawning the hashtag #givebackthegold
Although Jenner has not responded to the demands for her to return the accolades, many members of the online community have accused those behind it of trying to promote transphobia.