Khloe Kardashian has revealed that her ex Lamar Odom was 'nervous' about meeting Caitlyn Jenner for the first time.
The awkward face-to-face encounter is captured in a teaser for the new series of Keeping Up With the Kardashians. Odom looks blankly at his former father-in-law as Caitlyn confronts him. "What's happened?" she says, adding: "We gotta talk!"
Odom, who was married to Khloe on 2009, split from the reality star midst accusations of infidelity and drug use. It was in 2015, when Lamar was out of the family fold, that Caitlyn went public with her plans to undergo gender reassignment.
Khloe and Lamar were back in contact after the sports star was found unconscious in a Nevada brothel in October 2015. The 31-year-old supported her former husband through his 4-month recovery following a suspected drug overdose.
In the teaser she reveals that the former Clippers player wanted to make his first public appearance since he was hospitalized at Kanye West's Yeezy Season 3 fashion show. "Lamar wants to go to Kanye's fashion show," Khloe tells Kim. "This is Lamar's first time out in public"' she explains.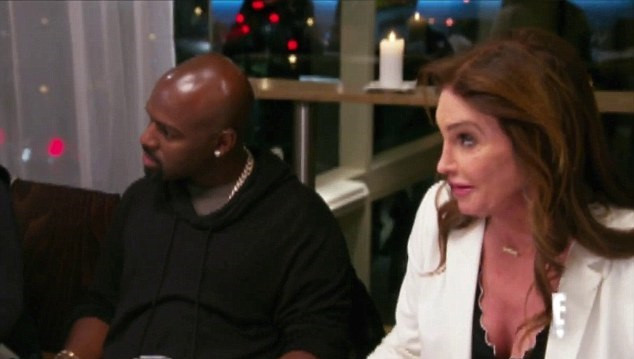 He is seen looking well as he accompanies the Kardashian clan at Kanye's Madison Square Garden extravaganza, which took place on February 11. The pro-basketball star is set to appear in several episodes in the new series despite claims that he attributed his recent decline to the reality show,
A source recently told Radar Online: "Lamar said that he was so happy playing for the Lakers and playing with Kobe and his life started to fall apart after he met Khloe. When he met her and started appearing on all of Kris Jenner's reality shows, that's when he started to go off the rails. Lamar blames Khloe and her family. Being on the shows was the beginning of his terrible times."
The teaser also sees sisters Kim and Khloe in a dramatic showdown with brother Rob Kardashian over his proposal of marriage to Chyna Blac.
The new season of Keeping Up With The Kardashians begins on Sunday on E!