A year on since she publicly announced she was undergoing gender reassignment, Caitlyn Jenner has fully embraced her womanhood. But in a new episode of her reality TV show I Am Cait, she reveals there are some aspects of her new life as a woman that still surprise her.
In a clip from the season 2 premiere, the 66-year-old gets an education on vibrators from her friends. Her assistant Courtney is seen presenting her with a bright pink vibrator. "I'm learning so much. A vroom, vroom," she said as she squeezed the sex aid. Caitlyn's friend Candis Cayne is then seen massaging her lips with the vibrator.
Caitlyn's sexual preference has been an ongoing focus of speculation and in the new series, the former sports star addresses her dating life, revealing she would like to date a man. "I can't see myself dating women in the future. I've been there, done that, got three very strong ex-wives," she said.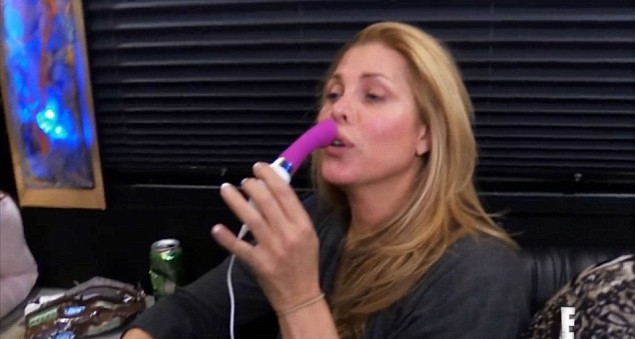 When it was suggested she could add an ex-husband into her roll call of failed marriages, she laughed: "That's right. Now I can have an ex-husband. I don't see a woman being attracted to me."
Turning to the camera Caitlyn admitted: "Talking about my sexuality is really difficult for me and I want to literally shrivel up and hide inside me."
It was earlier thought that Caitlyn had grown close to transgender actress Candace and the pair were rumoured to have been dating since last year. They were recently seen trying on wedding dresses fueling rumours that Caitlyn hopes to tie the knot again.
An insider told Closer: "Caitlyn is in talks with Anna Wintour to do a Kim and Kanye-style wedding cover for Vogue." The transgender star has been open about wanting to find romance again on her reality show. The second series of I Am Cait airs on E!