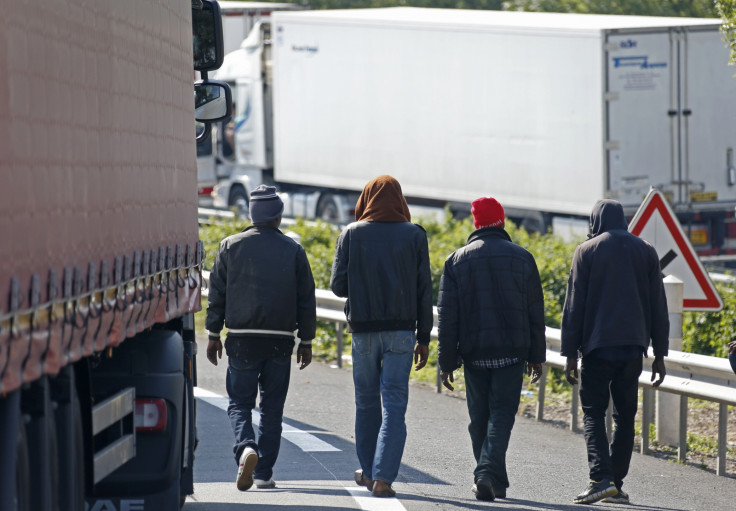 Channel Tunnel services were delayed and cancelled after migrants attempted to enter restricted areas on the French side to board freight trains heading to Britain.
The incident only affected freight traffic, with passenger services running to a full timetable, according to a Eurotunnel spokesperson. The Port of Dover remained open for business.
Around 150 migrants tried to storm the terminal in Calais, leading to queues on the M20 for lorry drivers, with Kent police reintroducing Operation Stack.
Operation Stack allows lorries headed to the continent to wait along parts of the M20 to avoid gridlocking Kent's roads.
Eurotunnel sought immediate action from national authorities to protect the tunnel, anticipating more trouble over planned protests by striking French ferry workers in coming days, reports the Telegraph.
Renewed attempts by migrants to board slow-moving lorries had prompted Britain to send 2.5 miles of fencing to France to help keep out migrants.
The migrant crisis in Calais is estimated to be costing the UK economy millions of pounds in wasted produce and time delays.
The Fresh Produce Consortium says that £10m of fresh fruit and vegetables have been thrown away this year owing to the crisis.
Blockades at the French port of Calais have seen thousands of migrants hovering at the docks for a chance to cross over.