Calais 'Jungle' camp eviction begins as first set of buses arrives
Minor clashes broke out ahead of clearance as French riot police fired tear gas to quell protests.
The first set of buses has arrived at the French port town of Calais to clear the "Jungle" migrant camp on 24 October. Minor clashes broke out on the night before the planned eviction. In the days leading up to the eviction, riot police were seen firing tear gas to prevent protesters from hurling rocks.
Fires lit up the night sky on Sunday (23 October) for the second consecutive evening as a group of migrants expressed anger over the imminent dismantling of the camp.
The makeshift refugee camp, a sprawling settlement in Calais, which has become known as 'the jungle', is set to be evacuated beginning Monday (24 October) to remove the 6,500 refugees living there. Some aid groups have put the figure up to 8,100 refugees – many of them being unaccompanied children. The demolition is set to kick off on Tuesday (25 October).
The entire operation to evict the camp residents is expected to take at least a week, if not more. Several hundred migrants have already begun to queue up to leave the camp as the police are expected to storm in shortly.
The migrants, who were settling in the camp with the hopes of entering the UK, are expected to be transported by about 60 buses to various temporary reception centres across France. The French authorities are hoping to vacate as many as 2,400 people, nearly one-third of the entire camp population, on the first day.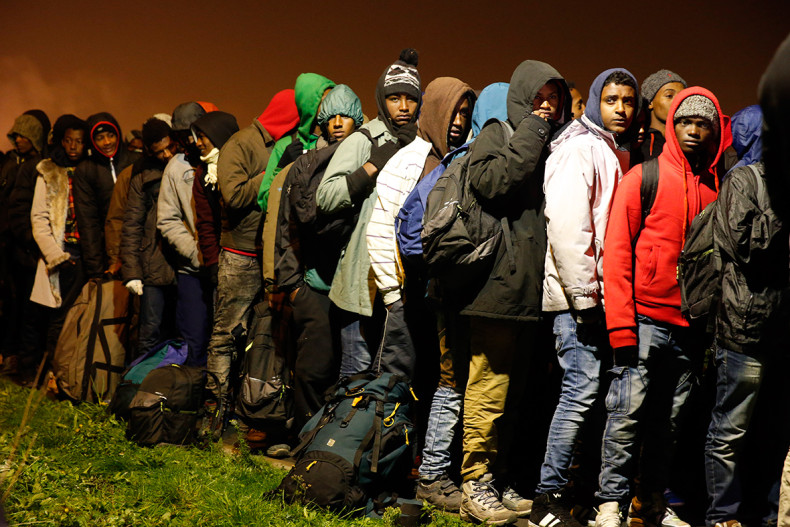 Thousands of flyers have been distributed by French officials ahead of the clearance outlining the plans. The camp inhabitants have been asked to report to a nearby 3,000 square-metre hangar from where they will be taken to other parts of France, facilitating them to claim asylum. Most of the residents are from crisis-ravaged countries such as Syria, Afghanistan and Eritrea.
"They'll have to force us to leave. We want to go to Britain," an Afghan national named Karhazi told the AFP news agency. Those who resist the eviction run the risk of either getting arrested or deported. Paris authorities have assured the unaccompanied minors would be allowed to stay in the converted shipping containers once the settlement is fully cleared.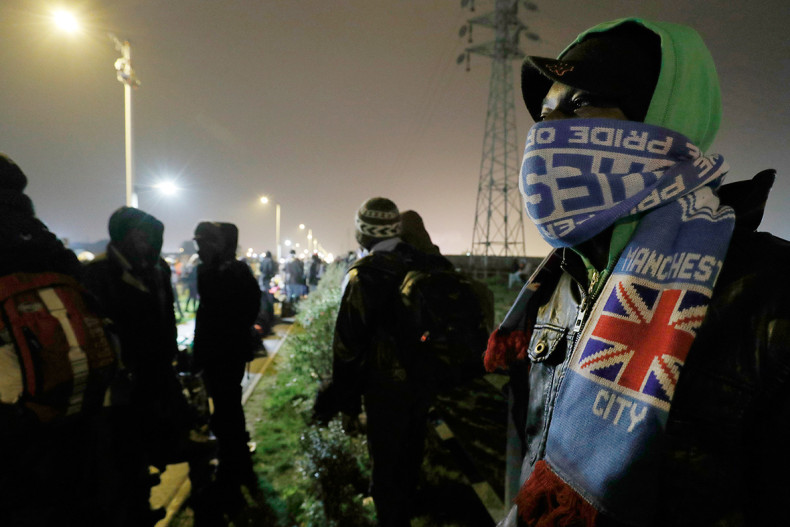 "It's true that [the government] has been slow getting the information out. But today, there is an increasing number of migrants who are aware that their departure is imminent. This morning, I saw people carrying suitcases," Samuel Hanyron, a spokesperson for the Doctors Without Borders, told the France 24. Britain has already accepted 1,300 children from the Calais camp.
The French interior ministry had warned that the government "does not want to use force but if there are migrants who refuse to leave, or NGOs who cause trouble, the police might be forced to intervene."