Workers use sledgehammers to demolish Calais Jungle migrant camp
'Jungle' had been home to more than 6,000 people, most of them hoping to reach Britain.
Workers in hard hats and orange boiler suits have started dismantling shelters at the Jungle camp in Calais. Using sledgehammers and their gloved hands, they are tearing down the flimsy plywood shelters, tarp-covered huts and other temporary buildings at the camp that has become a symbol of Europe's migrant crisis.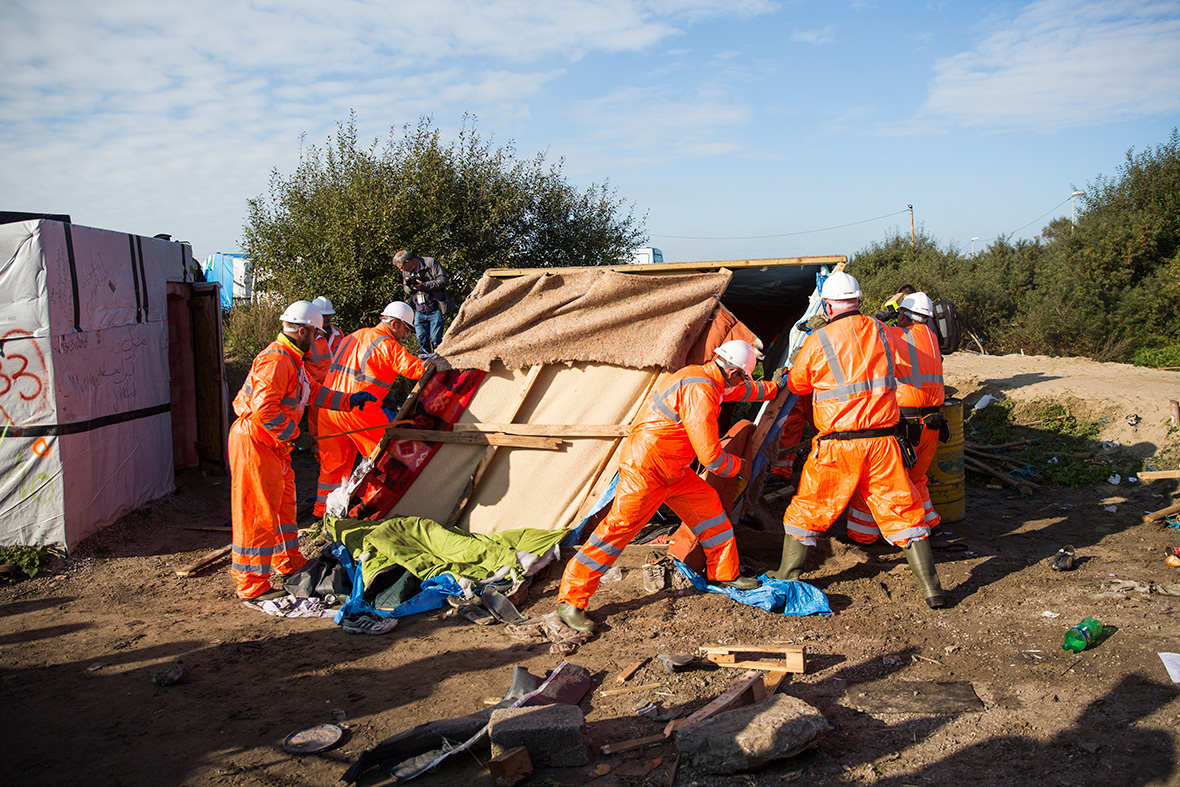 Police equipped with water cannons stood guard as hundreds of migrants and refugees – some of whom have lived in the scrubland on the northern French coast for months or years – waited for busses to take them for resettlement across France. A large fire blazed at one point, but then appeared to be brought under control, and there was no repeat of the minor skirmishes with security forces seen over the weekend.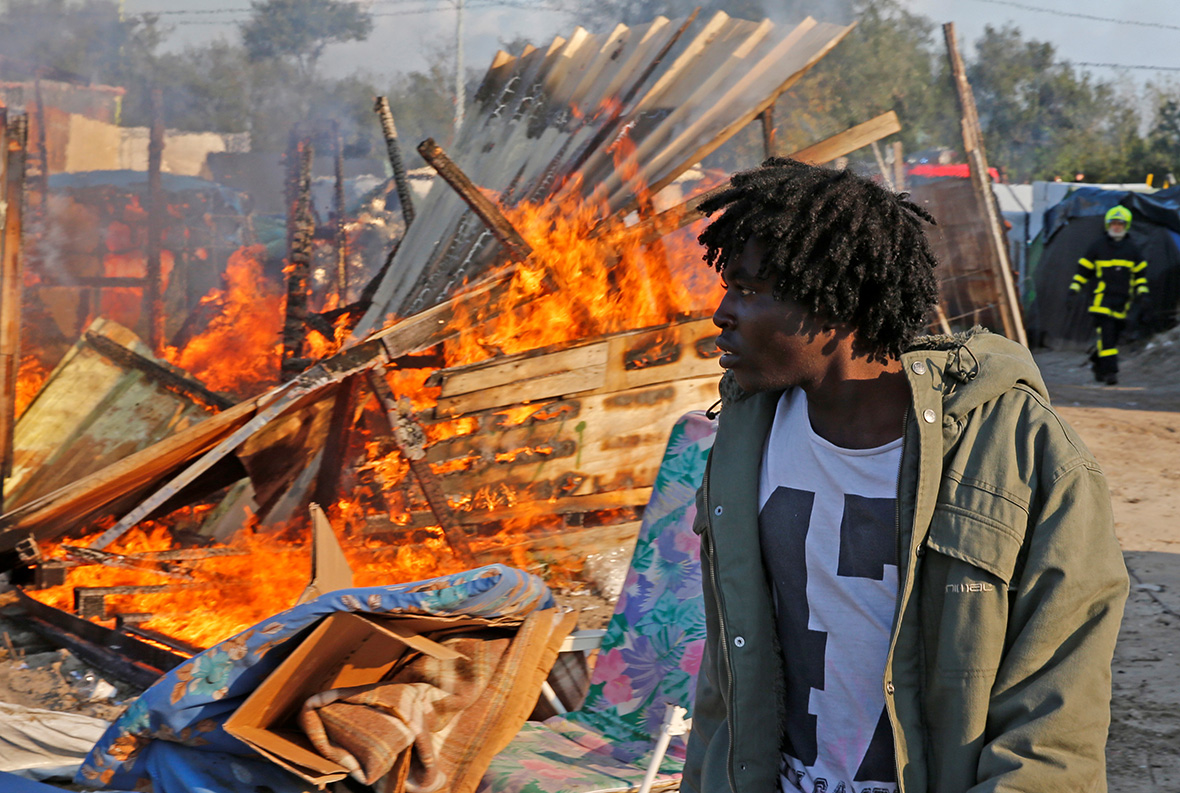 The camp had been home to more than 6,000 people, most of them hoping to reach Britain. The French government has been transferring them to resettlement centres elsewhere in France. Interior Minister Bernard Cazeneuve said 1,918 people had been sent to 80 locations around France on day one of the mass evacuations. The Calais prefecture said that as of noon on Tuesday (25 October) 656 additional migrants had been put on busses. The prefecture also said 539 unaccompanied minors were being housed in heated containers at the camp pending evaluation.
Some migrants said that they would resist efforts to resettle them in France. "France is a good country but just not right for me and my situation. I am going to stay and I will build another jungle!" said a 32-year-old Afghan man who gave his name only as "Khan".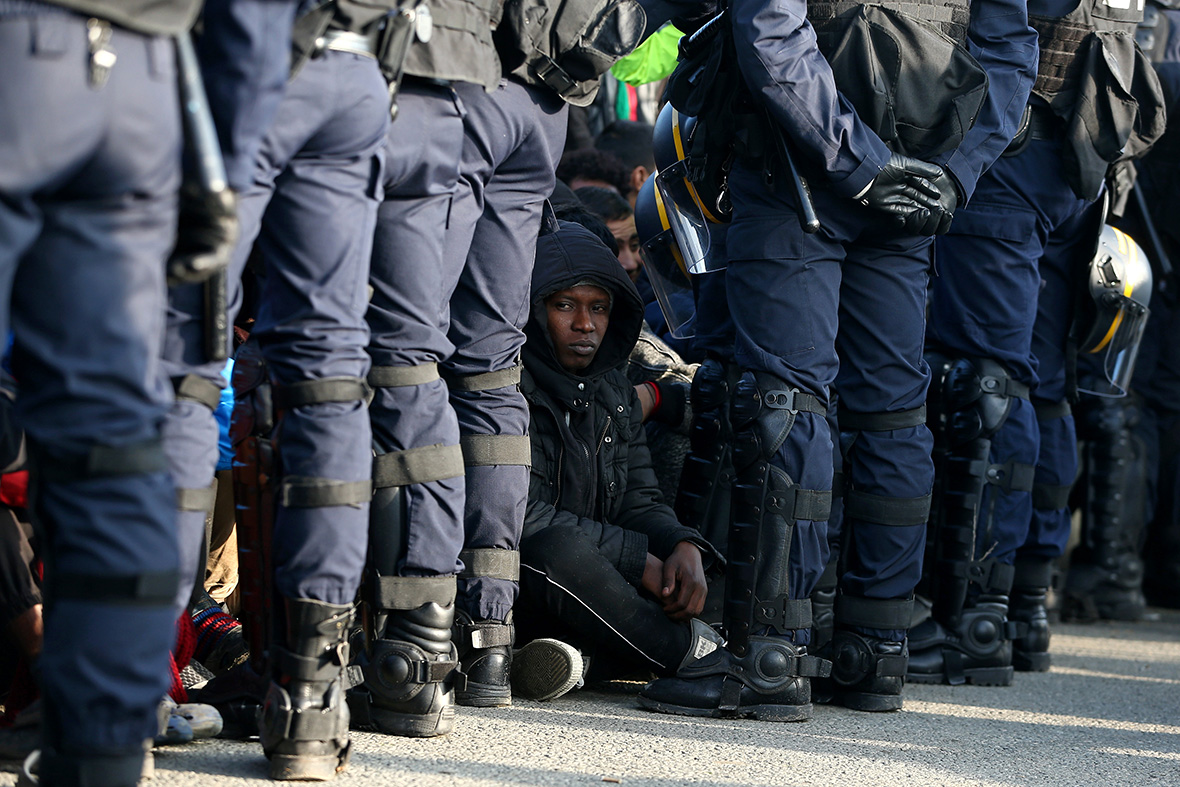 London and Paris have been at odds over the fate of about 1,300 unaccompanied child migrants living in the Jungle. The French government last week urged Britain to step up its efforts to resettle them. On Monday (24 October), British Interior Minister Amber Rudd said Britain would take in roughly half of the camp's lone children.
Six months before a presidential election in France, the camp and border controls with Britain are hotly debated campaign issues. Some right-wing opponents of President Francois Hollande want all the migrants sent to Britain. The far-right National Front party said the current resettlement plan would create mini-Calais camps across France.