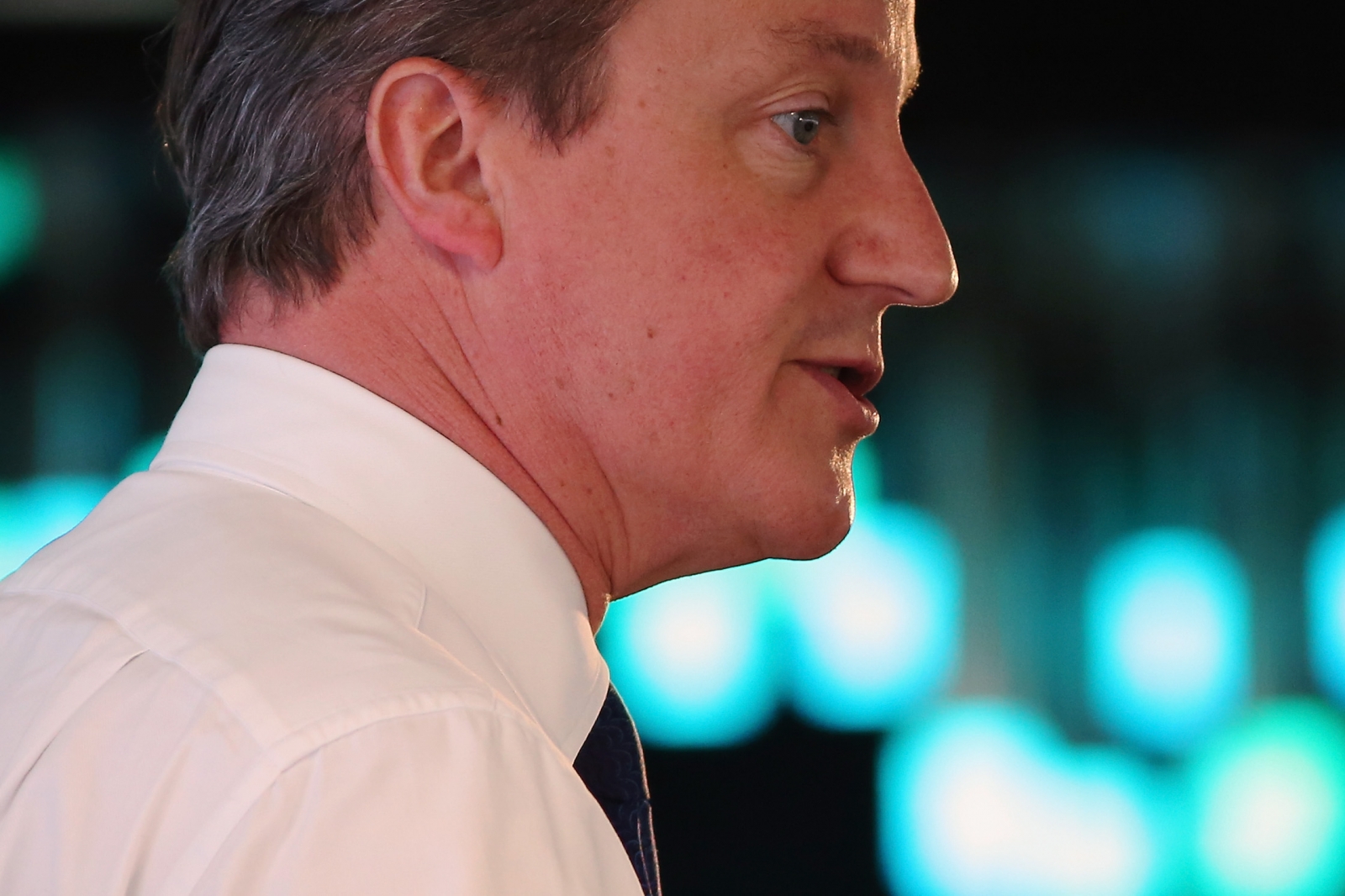 David Cameron has been attacked for his "disgraceful" language after the British prime minister blamed the ongoing Channel Tunnel crisis on a "swarm" of migrants from the Mediterranean. The Conservative leader made the comments after 1,500 people tried to gain access to the UK from France through the network, resulting in the death of one young Sudanese man.
Cameron, speaking in Vietnam as part of his South East Asia trade tour, told ITV News: "This is very testing, I accept that, because you have got a swarm of people coming across the Mediterranean seeking a better life, wanting to come to Britain because Britain has got jobs; it's got a growing economy, it's an incredible place to live. But we need to protect our borders by working hand in glove with our neighbours the French, and that is exactly what we are doing."
The use of the term invoked anger from Labour leadership hopeful Andy Burnham, who blasted the PM. "Cameron calling Calais migrants a 'swarm' is nothing short of disgraceful. [It] confirms there's no dog-whistle these Bullingdon Boys won't blow," he told followers on Twitter.
More than 3,000 migrants have reportedly attempted to use the Channel Tunnel to get through to the UK. Lorry drivers travelling between the continent and Britain have also been targeted by the migrants in a bid to get to the UK.
The British government has pledged £7m ($10.9m) of funding in order to strengthen security around the Calais port terminals. Meanwhile, EuroTunnel has provided the French authorities with buses to help them remove intercepted migrants.
'French failure'
The firm claimed it has stopped more than 37,000 migrants since the start of the year with their own resources and handed them over to the authorities.
"The continuous pressure exerted every night is above and beyond that which a concessionaire can reasonably handle and requires a constructive and appropriate response from the governments," a statement from the company said.
"In this context, Eurotunnel and its employees, who hold to their task despite the psychological pressure that weighs on them, continue to guarantee a rapid and safe Channel crossing for its millions of customers."
The chair of the UK's influential Foreign Affairs Select Committee blamed the French authorities for the current situation. "This situation has arisen because of the continued French failure to deal with this situation before it has become a crisis," Crispin Blunt told IBTimes UK.
"If this was reversed and these migrants were in Britain trying to get into France, we would have taken our responsibilities more seriously than the French. These people would have been detained and deported."