France sends in extra police to protect Eurotunnel from Calais-based migrants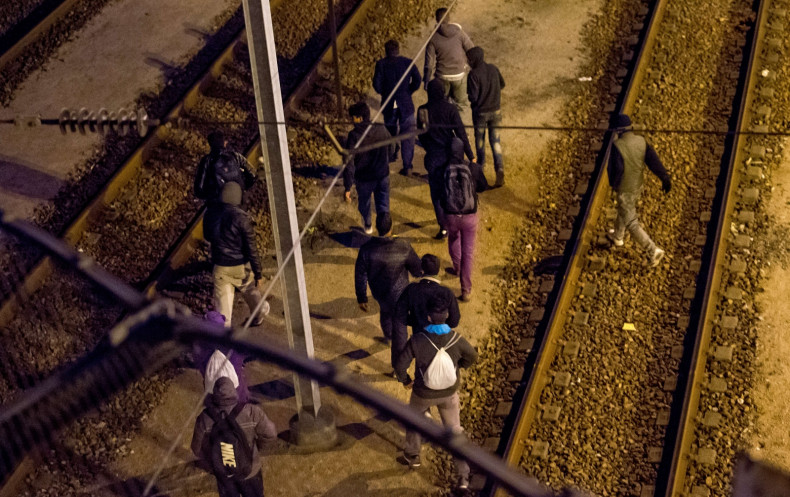 After a brief exchange of blame between Eurotunnel and the French police, an extra 120 police officers have now been deployed to Calais to secure the terminals from thousands of migrants trying to get into the UK.
The French government had initially accused Eurotunnel, the Tunnel operator, of not doing enough to keep its area secure but the company lashed back saying it had prevented more than 37,000 immigrants from getting into the UK this year.
Last month, a total of nine people have died while trying to cross the Channel to get into the UK, according to Eurotunnel.
BBC said that French Interior Minister Bernard Cazeneuve has said that an extra 120 officers would be temporarily based in Calais to help secure the terminal area.
In turn, Eurotunnel president Jacques Gounon has agreed to "important investments to improve security on the Calais site" after the two met in Paris on Wednesday (29 July).
Sky News said that previously 60 French police covered the tunnel site together with 200 Eurotunnel security staff.
French police union officer Gilles Debove said that the increase in police manpower would be a "burst of oxygen" to safeguard the site which has seen a number of migrant fatalities.
Labour MP Keith Vaz who chairs the Home Affairs Select Committee has confirmed that so far 148 people have made it to the UK after Monday's incursion.
Drastic action needs to be taken at the highest level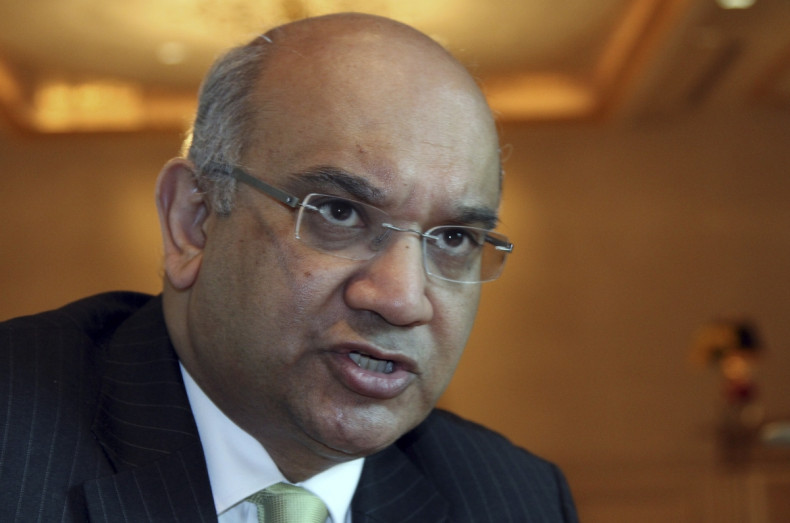 He has warned that drastic action needs to be taken at the highest level to resolve the matter. He said British Prime Minister David Cameron needs to meet with his French counterpart Francois Hollande as soon as he returns from his Southeast Asian trip.
"This can only be dealt with at the highest levels."
Vaz said: "The French police need to show zero tolerance and to end the daily onslaught of thousands of people trying to board freight trains. The police and services in Kent will soon be overwhelmed unless drastic action is taken."
He said the committee had warned before the summer recess that the situation in Calais would descend into a summer crisis.
"The police and services in Kent will soon be overwhelmed unless drastic action is taken. The committee will consider whether to conduct another report into this matter when it returns after the recess," he added.
Although both the UK and France have put pressure on Eurotunnel to resolve the security issues, the company has said that it had become "a phenomenon which is beyond our means."
French Interior Minister Bernard Cazeneuve said: "Eurotunnel needs to also assume its responsibilities, notably regarding security."
But Eurotunnel has said it had invested more than €160m since the arrival of migrants in the area which includes security features like fences, cameras, infra-red detectors and personnel.
Eurotunnel spokesman John Keefe told Sky News: "We're just a small transport company operating in a little corner of Europe."
"The continuous pressure exerted every night is above and beyond that which a concessionaire can reasonably handle and requires a constructive and appropriate response from the governments."
The issue kicked off last month when French ferry workers staged a demonstration to protest against jobs cuts after Eurotunnel sold its MyFerryLink. Migrants took advantage of the situation by trying to board slow moving and often stalled trucks in a bid to cross into the UK.
The situation has worsened with thousands of migrants now breaking into the approaches to the railhead at nearby Coquelles and the entry to the tunnel.
Following an emergency Cobra committee meeting chaired by Home Secretary Theresa May yesterday, she said extra security fencing will be put in.
"One of the outcomes of the meeting today was some more urgent work with government departments but also with Eurotunnel on further measures that can be taken at Coquelles to prevent people getting into the tunnel," she said.
Bring in the army!
The Surrey police and crime commissioner Kevin Hurley has urged the government to send in Gurkha soldiers based at the Shorncliffe barracks in Folkstone to help with efforts to stop Calais-based migrants from reaching the UK.
"I am increasingly frustrated by the huge number of illegal migrants who jump out of the backs of lorries at the first truck stop – Cobham Services in Surrey – and disappear into our countryside. There were 100 in the last month alone."
This was echoed by opposition party Ukip leader Nigel Farage who also asked for the army to be brought in.
Meanwhile Kent Police has said that Operation Stack is expected to last into the weekend. P&O Ferries has said that its services are running with delays of up to 30 minutes while Eurotunnel says that its passenger service from the UK is operating with some disruptions.
"There is a waiting time of approximately 90 minutes on the terminal." Its service from the French terminal is operating to schedule with up to one departure per hour.
Separately, Transport Minister Andrew Jones has said that European Union limits on driving and rest time for lorry drivers would be relaxed to allow businesses to overcome the long waiting times as trucks are delayed on both ends of the tunnel.
Maximum driving time will now be extended from nine hours to 11 hours while the daily rest requirement will be reduced from 11 to nine hours, he said.
Richard Burnett, the chief executive of the Road Haulage Association however warned that the crisis was escalating. He said drivers have had 10-20 migrants surrounding their trucks, threatening them, using bars and knives to bang on the sides of vehicles.