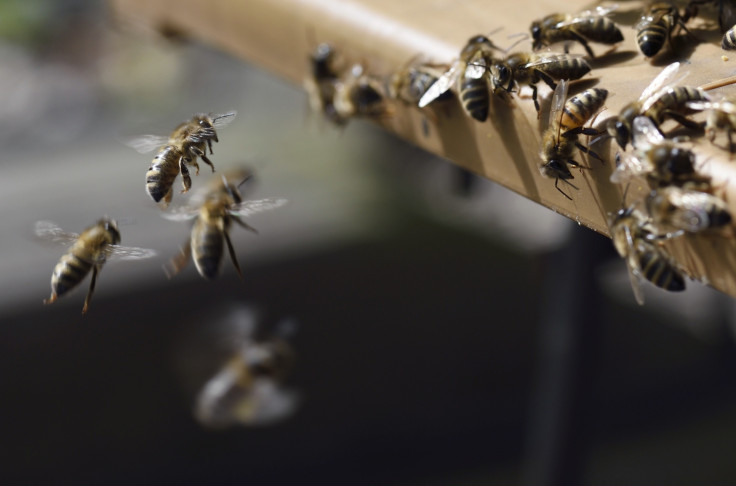 A Sacramento man has been arrested for stealing nearly $1m (£770,000, €900,000) worth of bees from farms across California.
In what Fresno County police say is the largest heist of its kind, thousands of hives taken from almond orchards over the past three years have been discovered by deputies.
The find came following a tip-off that an overgrown field containing boxes of bees was operating as a kind of "hive chop shop".
Attending officers found the owner of the land, Pavel Tveretinov, dressed in a beekeeper suit nearby.
Searches of two other locations in Fresno County led to the discovery of 2,500 hives in total – worth $875,000 – which are all believed to have been stolen by Tveretinov.
The 51-year-old was arrested on a charge of possession of stolen property, before being released on $10,000 bail.
The beekeeping industry can be big business in the US, with hives distributed around the country by truck and rented out to farmers to help with pollination of their crops.
As the world's largest producer of almonds, California orchards rely heavily on bees being brought in from states like Missouri, Montana and North Dakota to pollinate the trees when they blossom.
But hives began to vanish overnight across several of the state's counties three years ago.
One of the biggest thefts came in January, when more than 700 hives vanished from two orchards north of Sacramento, Associated Press reported.
The breakthrough in the case came in April, when a beekeeper who needed a place to store his hives came across the land used by Tveretinov.
Investigating Detective Andre Solis said they recognised boxes of bees belonging to his friend in Missouri, who had reported them stolen. A police search of the land then took place, leading to the discovery of more than 100 hives.
"It's like a chop shop for beehives," Solis said. "They're scattered all over the place."
Fresno County Sheriff's Office said Tveretinov had likely stolen the hives by loading them on a truck at night, when bees are dormant.
"He would then redistribute them to different places in California, as well as other states, and collect money for the rental of the hives," a police statement said.
One alleged victim, beekeeper Yelena Storojenko, of Colusa County, estimated her family's business lost $200,000 in rental income, equipment and queen bees, which are necessary for breeding.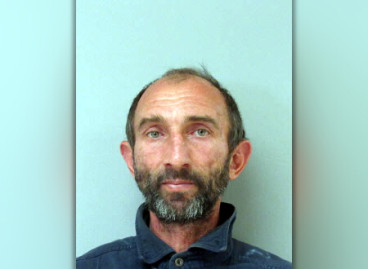 She has now recovered some of the hives, but they are said to be in poor condition and containing dying bees.
"We didn't get everything back," Storojenko said. "The beehives are in horrible condition."
Bee theft has become so lucrative police are now advising beekeepers hide GPS trackers in their hives.
"Bees are big money. There's a lot of motive to steal," Sgt. Arley Terrence of the Fresno County Sheriff's Office agriculture crimes unit said.