US forces carry out special military exercise to destroy North Korea's weapons of mass destruction
American troops performed the ship-to-shore air assault against mock targets from a South Korean warship.
The US troops stationed in South Korea have reportedly carried out special military exercises to counter North Korean's weapons of mass destruction (WMDs). Though it is not clear when this particular exercise took place but the 2nd Infantry Division, which revealed information about the event, said the US soldiers practiced ship-to-shore air assault from a South Korean warship near the inter-Korean border.
"The exercise is designed to enhance the battalions' skills in counter-WMD operations," the infantry division said in a Facebook post cited by the Yonhap news agency. The drills were led by the Dokdo warship and it was the first time when a South Korean naval vessel was undertaking such a manoeuvre.
The troops also rehearsed drills that involved an infiltration into a mock facility of North Korea with an aim to neutralise the WMDs as soon as possible. South Korean personnel are also believed to have played a role in the exercises.
Such unusual exercises aimed at Pyongyang's WMD abilities are quite rare. The development comes amid growing concerns that the reclusive Kim Jong-un regime is racing towards amassing chemical weapons besides strengthening its nuclear and missile arsenal.
The UN Security Council is also probing into a matter where the North had applied for patenting a chemical substance, which can potentially be used to manufacture toxic nerve agent. The UN's agency, World Intellectual Property, rejected Pyongyang's application in November 2015 to patent Sodium Cyanide but the investigation has started just now owing the concerns.
Sodium Cyanide can be used in processes like metal plating but can be a potential ingredient in making chemical arms.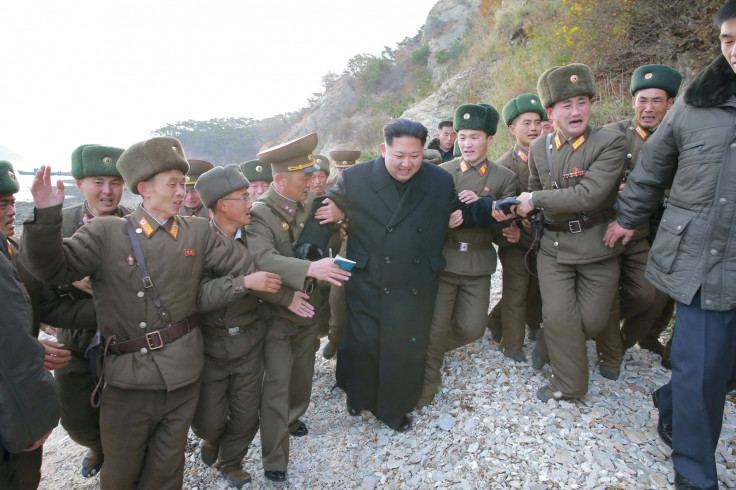 It was in April 2017 when Japanese Prime Minister Shinzo Abe raised the prospect that the unpredictable regime could mount deadly chemical weapons on its missiles.
"We have just talked about Syria. There is a possibility that North Korea already has a capability to put sarin on warheads to strike the ground," Abe warned.
North Korea is believed to possess the world's third-largest chemical weapons stockpile — anywhere between 2,500 and 5,000 tonnes of deadly chemical warfare agents, which are officially banned under international regulations.
Pyongyang's chemical weapons' capabilities came to spotlight recently when Kim Jong-nam, the half-brother of North Korean leader Kim, was killed by a VX nerve agent by suspected assassins hired by the regime.
© Copyright IBTimes 2023. All rights reserved.