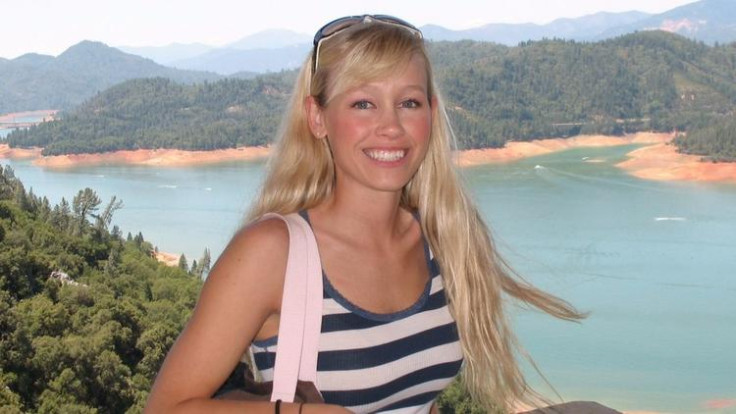 The 34-year-old California mother who was found alive on Thanksgiving (24 November) after going missing for three weeks had a message branded on her, Shasta County Sheriff Tom Bosenko told reporters on Wednesday (30 November). Mother-of-two Sherri Papini was allegedly tortured mentally and physically, her husband claimed.
"Her now-emaciated body of 87 pounds was covered in multicoloured bruises, severe burns, red rashes and chain markings," Papini's husband, Keith Papini, told ABC News' Good Morning America (GMA).
Bosenko spoke to GMA about Papini's condition and the brand found on her body. "I would think that that was some sort of either an exertion of power and control and/or maybe some type of message that the brand contained," the sheriff said. "It is not a symbol, but it was a message."
Keith Papini said his wife's nose was broken and her hair had been hacked off. The sheriff added: "Obviously, a very sick person who may have wanted not only to cut it off to change her physical appearance but also as to humiliate [her], wear her down."
According to ABC News, Sherri Papini said her alleged kidnappers dropped her off 150 miles from her California home on Thanksgiving Day. Papini was able to get help, despite being bound with restraints. Bosenko said Papini described her alleged kidnappers as two adult Hispanic women driving an SUV and armed with a handgun.
Keith Papini also addressed the doubts being raised on social media about his wife's account of abduction and assault. "Rumours, assumptions, lies, and hate have been both exhausting and disgusting," he wrote, according to KABC. "I understand people want the story, pictures, proof that this was not some sort of hoax, plan to gain money, or some fabricated race war. I do not see a purpose in addressing each preposterous lie."
In a separate interview with the Associated Press, Bosenko said investigators have no reason to doubt Papini's story. Boskenko said Papini has been interviewed twice and is expected to be interviewed further to see if she can recall any details about her abduction.
Papini disappeared while jogging near her Redding, California home on 2 November. KABC reported her husband was cleared as a suspect after passing a polygraph test. She was found along Interstate 5 near Sacramento three weeks later.