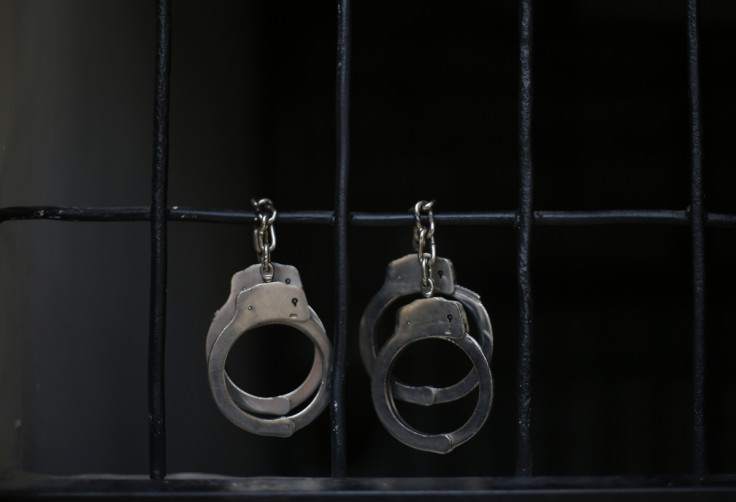 Michael Carey Clemans, who was found guilty by a federal jury in Sacramento in September, has now been sentenced to life in prison for travelling to the Philippines to have sex with minors.
Federal agents seized digital devices from the pilot's family home in Sacramento and found 27,469 images of child pornography, court documents say.
According to the federal prosecutors, the 57-year-old preyed on girls as young as seven and used to take sexually explicit photos of his victims, The Sacramento Bee website reported.
He would travel to the Philippines to rape the ones he had chosen, the federal prosecutors added. It's unclear what airline company he worked for.
"He tried to protect his identity," prosecutors say in court documents. "He avoided hotels with security cameras. He devoted incalculable hours on his criminal work."
"Clemans committed unspeakable acts in pursuit of his sexual obsession with children," McGregor Scott, US attorney for the Sacramento-based Eastern District of California said.
"He is a sophisticated offender who leveraged technology and the economic disadvantages of the Filipino children he targeted to commit his crimes."
"By any standard, Clemans' criminal conduct in this case is severe," Assistant US Attorneys Andre Espinosa and Colleen Kennedy argued. "Indeed, only a small number of child exploitation cases in any federal district include conduct and facts as lurid, willful and disturbing as those in this case."
According to court documents, in the beginning of 2014, Clemans was temporarily living in Bangkok and had conspired with a Filipino woman, Lyan Tandeg, to produce child pornography.
After he had returned to his Sacramento home in April 2015, he continued to communicate and conspire with Tandeg using his Yahoo email account.
The authorities said that Clemans had instructed the woman to find vulnerable girls whom he could rape.
According to reports, the woman would find orphans or typhoon victims as young as seven-years-old.
"Clemans was particularly interested in young virgins...," court documents say as he used to pay Tandeg more than $5,000 (£3,574) to buy a digital camera and shoot sexually explicit photos of the victims.
"Multiple times in May 2015, Clemans logged onto his Yahoo! account from an IP address that traced back to his mother's home, where he was residing during the pendency of his state criminal proceedings," according to court documents. "During those chat sessions, Clemans told Tandeg about his arrest and told her that if convicted, he would not live in the United States anymore.
"He said he wanted to have sex with Tandeg and the minor girls featured in the child pornography she was creating at his instruction."
During his conspiracy, Clemans had also paid a co-conspirator money to obtain temporary custody of the children and to produce child pornography for him, Daily Mail reported.
Clemans now faces a mandatory minimum sentence of 30 years in prison on charges of "buying children" and a maximum statutory penalty of life in prison and a $250,000 fine.
According to Daily Mail, the case was brought to light after a nationwide initiative was launched by the Department of Justice in 2006 under the Project Safe Childhood.
Two Filipino women, Tandeg and Shellina Atad, were also arrested in November 2015. They were charged with certified trafficking and syndicated pornography, Philippine News Now reported.
The two used to supply children between ages eight and 11 for sex to not just Clemans but to other foreigners as well.
The racket was busted at an Angeles City espresso store by an undercover broker during a sting operation.