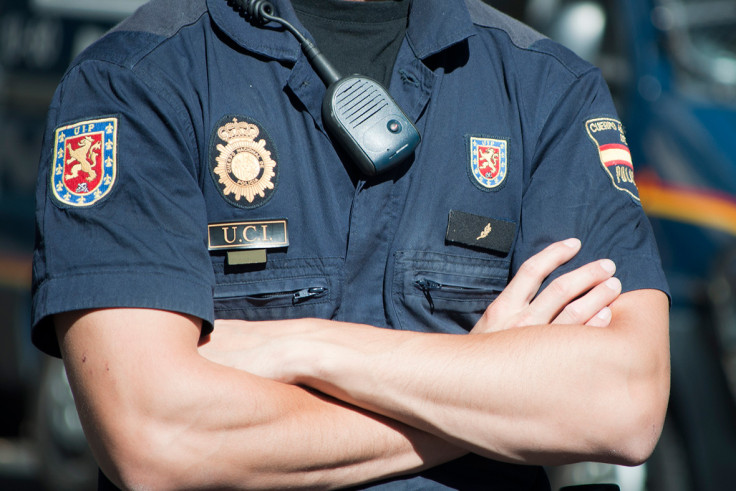 Police in California have received a mixed reaction for their use of a fake news story to protect two men from the notorious MS-13 gang.
Santa Maria police put out a fake press release that said cousins Jose Santos Melendez, 22, and Jose Marino Melendez, 23, had been arrested for identity theft and were with immigration authorities, when in fact they were taken into police protection after it was discovered MS-13 hit men were after them.
Police had been listening in on the gang's conversations, and discovered the two men, from nearby Guadalupe, were about to be murdered.
But newspapers critcised the move after reporting the false story the police had put out back in February – with the truth only coming to light this week after the facts were found in court documents and reported by the Santa Maria Sun.
Santa Maria Police Chief Ralph Martin told the Associated Press: "It was a moral and ethical decision, and I stand by it.
"I am keenly aware and sensitive to the community and the media. I also had 21 bodies lying in the city in the last 15 months."
The increased murder rate in Santa Maria, which is near the central Californian coast, along with the fear of disrupting an ongoing investigating into the gang had reportedly prompted the use of the fake press release.
Louis Dekmar, vice president of the International Association of Chiefs of Police, said the style of tactic was rarely used.
He explained to AP: "Any time you enter into a ruse that involves the media, it creates a real distrust between the police and the folks we rely on.
"There's a symbiotic relationship between the media and police. You need facts in order to accurately report to the public. We need the media to report facts accurately to get assistance from the public."
Following the ruse, police were able to continue with their ongoing investigation, which led to the arrest of 17 gang members in connection with 10 murders.
The gang members were also arrested in connection with plotting eight other murders, including the two cousins, who were members of a rival gang and are still under police protection.