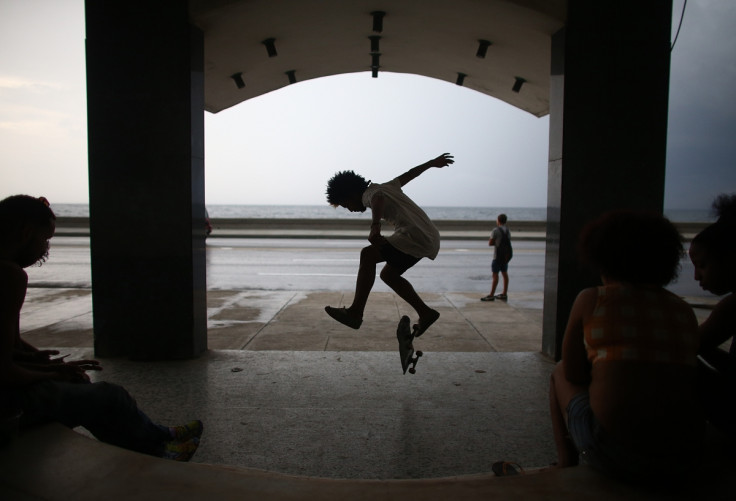 A Southern California high school student was killed after he and a friend attached a model rocket they had built to a skateboard and it exploded. The blast in the courtyard of a Ventura County elementary school killed 18-year-old Bernard Moon. His 17-year-old friend, was also injured but is in a stable condition in hospital.
The foot-long rocket was intended to provide propulsion to the skateboard, and the teens were apparently experimenting with some sort of chemical fuel mix, investigators said. "It wasn't meant to go up into the sky," said Ventura County sheriff's Captain Garo Kuredjian. "It was meant to go horizontally to propel a skateboard."
When the rocket did not immediately ignite, Moon checked it out and that's when it blew up in a "tragic accident," according to Kuredjian. Moon was rushed to hospital where he died.
A forensics team is trying to piece the rocket together so they can better understand what happened. Both boys attended Thousand Oaks High School.
They were described as friendly and fun-loving and very bright. Moon had participated in the Ventura County science fair in 2015 and 2014 and it remains unclear whether he was working on a project for the event on 20 April. Friends told KTLA-TV that he was hoping to win first place this year.
Moon had reportedly been accepted to the prestigious Brown University and UC Berkeley with a scholarship. "He was my tutor, and he was the nicest kid I've probably known," one student told the local ABC-TV station.
"Brilliant boys, good boys. This was just a horrible science project accident gone wrong," said a parent at the school.