Child murderer Ian Huntley has reportedly asked the other inmates at Durham's Frankland jail to call him "Lian", a feminine version of his name.
Huntley, who is serving a minimum 40-year prison sentence for the murder of schoolgirls Holly Wells and Jessica Chapman, gave a friend a newspaper article signed with his new name, according to The Sun.
"Huntley's been telling everyone to call him Lian," the source told the newspaper.
"It's getting him loads of attention and he feels like a bit of a celebrity inside – which itself makes him feel a bit safer. He's taking pleasure in signing everything for as many inmates as possible with his new name."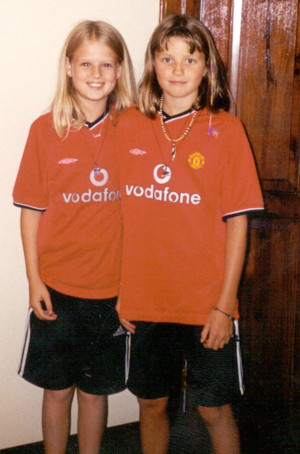 Huntley was found guilty in 2002 of murdering Holly Wells and Jessica Chapman, both aged 10, in Soham, Cambridgeshire.
The source added that Huntley, 43, could also choose to "look more like a woman" if he wished as the prison canteen sells eye shadow and foundation.
The make up on offer is part of a scheme supporting prisoners who want to change gender.
There are an estimated 80 transgender inmates in prison in England and Wales, according to latest figures released by the Ministry of Justice.
A Prison Service spokesperson has denied rumours that Huntley is in the process of transitioning.