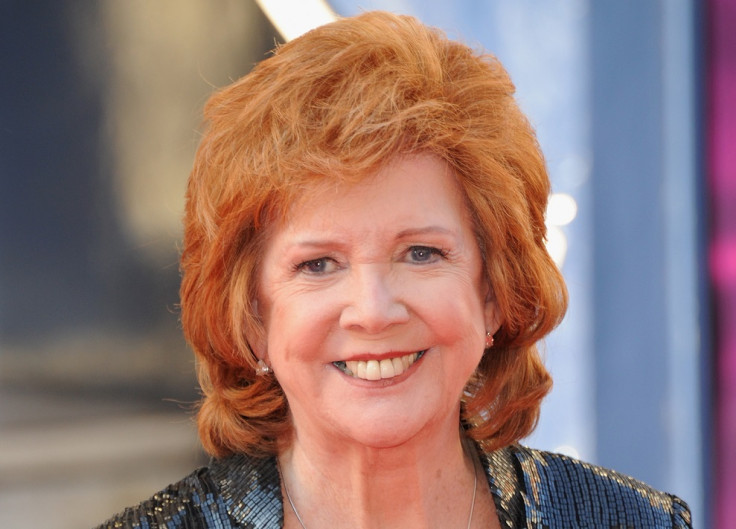 Cilla Black's final resting place has been targeted by callous thieves, who stole the bronze plaque inscribed with her name from the TV star's grave. Fans travelling to pay their respects at Liverpool's Allerton Cemetery said they were shocked to see the burial plot reduced to a muddy patch, with a Liverpool scarf trampled into the dirt.
Colin Murray, 56, from Leeds said: "It's a disgusting mess. I'm sure her family must not be aware of its condition as they would be really upset." The plaque - with her full name Priscilla Maria Veronica Willis - has now been replaced with a plastic sign by workmen, in order to maintain records until a new headstone is laid.
Cemetery staff has, in the meantime, made some repairs to the grave and fresh bark has been scattered around the resting place. Police and the council have been informed of the theft, the Mirror reports.
The singer and TV legend died of a stroke aged 72 after a fall at her Spanish home on August 1. Miss Black was found unresponsive on the terrace of her holiday home in Estepona by her son, after she failed to emerge from her afternoon siesta. Coroner Andre Rebello ruled the Blind Date star died from a traumatic head injury due to a fall. Her body was laid to rest next to her parents following a star-studded funeral attended by Sir Cliff Richard, Christopher Biggins and Paul O'Grady.
As the much-loved TV star made her final journey back to her home city of Liverpool, thousands of people lined the streets to pay their final respects. Well-wishers threw roses on top of the hearse as the funeral cortege travelled the two-mile route to St Mary's RC Church in Woolton. But as the star was lowered into her grave, sick fans took intrusive selfies and videos. At the time, her family said they were devastated by the 'disrespectful' actions of certain quarters of the public.
The family has declined to comment on the latest incident.