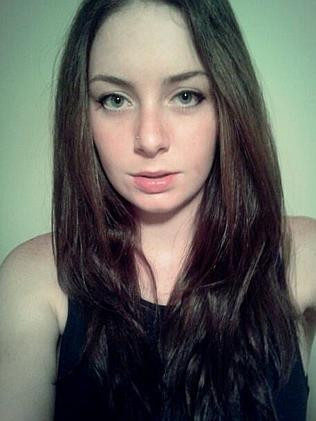 The family of an Australian teenager who died after consuming a 95% proof Polish spirit on her 18th birthday party have called for the drink to be banned.
Nicole Bicknell collapsed and passed out after drinking a few shots of Polmos Spirytus Rektyfikowany two weeks ago.
According to the teenager's family, she had only had a few mixed drinks that evening, prior to be being offered the shots by a male friend.
The cause of Nicole's death has yet to be officially established, but calls are growing in Australia for the sale of the spirit to be banned.
Nicole's mother Belinda, grandparents Glynis and Kevin McLean and siblings Tracy and Steven have told the Australian Sunday Times that they believe the spirit caused her death.
"I cannot see why alcohol so strong is sold in liquor stores," Mr McLean said. "No one needs to buy alcohol that strong. It should be taken off the shelves so this doesn't happen to any other family. Make it an offence to sell it and ban it completely.

"That's the main thing. We just don't want it to happen to anyone else.
"If they (retailers) have any sort of conscience they would remove it. We want it banned Australia-wide and we would like to see it an offence to sell it."
Australian Drug Foundation's Geoff Munroe told Daily Mail Australia it was "extraordinary" the Polish spirit did not come with a warning.
"There's no warning on the bottle, but there's a warning on cough mixture that says you shouldn't drink alcohol or drive a motor car [when you take it] as well as a warning on aspirin," he said.
"Alcohol is the only lethal product I can think of where a manufacturer does not have to provide a warning.
"It's extraordinary the alcohol industry refuses to warn its own customers and it's astonishing they get away with it."
The rectified, or concentrated, spirit is made from grain.
The Whisky Exchange website describes Polmos Spirytus Rektyfikowany as "often used as a base for liqueurs and other infusions", and adds "we highly recommend that you don't drink it neat."
The spirit is also used as the basis for medical tinctures.
The Australian Medical Association is believed to have attempted to have the spirit banned, but was unsuccessful.
Ms Bicknell said she was outraged authorities didn't listen to the AMA's warnings.
"It's like anything, more deaths have to happen before things get done," she said. "I just feel very angry right now."
Australian retailers, including Woolworths, have now taken the spirit off their shelves in response to the family's request for it to be removed from sale.