British Woman Dies in Indonesia After Drinking Illegal Alcohol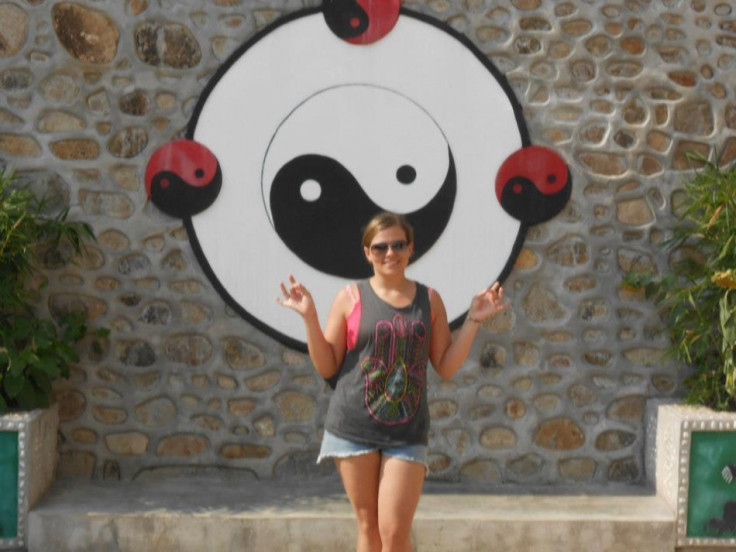 A British backpacker has died in Indonesia after drinking the toxic chemical methanol from a bottled labelled 'gin'.
Beauty therapist Cheznye Emmons, 23, was trekking to a full moon party with her boyfriend, Joe Cook, and a friend they had met in the country when they bought the bottle.
After drinking from it, all three fell ill, and Emmons lost her sight.
She was transported for hours through the jungle and taken to an eye clinic, from there she was transferred to a hospital in Medan, north of Sumatra, where medics put her in an induced coma while they battled to save her life.
Her parents flew to be Indonesia to be at her side, and took the decision to turn off her life support on 25 April.
A Foreign Office spokesman said: "We can confirm the death of a British national in Indonesia and we are providing consular assistance to the family at this difficult time."
Her brother, Michael Emmons, told the Times: "We're all just in shock. From what we understand, the shop poured the gin out of the original bottle and then replaced it with methanol. It was in the original bottle with the gin label on it. As far as we're aware, the shop has been shut and there's a police investigation."
On his Facebook page, Cook said he felt "lost and empty" after the death of his girlfriend and that "I honestly don't know what to do any more."
A 200% tax on alcohol means that home brewing is popular in Indonesia, and methanol can be produced through poor distillation of wood. It causes blindness, kidney failure, seizures and death.
Several tourists have been killed or injured by poisonous alcohol in the country in recent years.
In January, an Australian teenager died after drinking methanol at a New Year's party, while a New Zealand teenager went blind after drinking fake alcohol last year.
Cheznye Emmons' family said they are committed to raising awareness of the dangers of drinking illicit alcohol when travelling. Her sister, Measha, said: "We don't want this to happen to anyone else."
© Copyright IBTimes 2023. All rights reserved.