A Cambridge University professor has been accused of "frightening impressionable undergraduates" after he sent an email to first-year students warning them that they would have to give up their social lives if they wanted to do well on the course.
In an email to first-year natural sciences students at Queens' College, Professor Eugene Terentjev wrote that the course required their "full brain capacity" and would leave them little time for a "social life" and "drinking."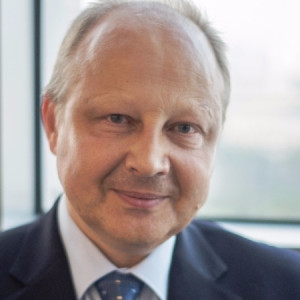 "Physical sciences is a VERY hard subject, which will require ALL of your attention and your FULL brain capacity (and for a large fraction of you, even that will not be quite enough)," he wrote in the email, which was shared on the Facebook page Memebridge.
"You can ONLY do well (ie achieve your potential, which rightly or wrongly several people here assumed you have) if you are completely focused, and learn to enjoy the course. People who just TAKE the course, but enjoy their social life, can easily survive in many subjects — but not in this one," Terentjev warned the students.
"Remember that you are NOT at any other uni, where students do drink a lot and do have what they regard as a 'good time' — and you are NOT on a course, as some Cambridge courses sadly are, where such a behaviour pattern is possible or acceptable," the email concluded.
The message sparked outrage among students, academics and mental health campaigners who warned that Terentjev's comments could be "extremely damaging" to the mental well-being of students concerned.
"We are very concerned that this could be extremely damaging to the mental well-being of the students concerned, and potentially others as well. This could enforce feelings of 'impostor syndrome' commonly experienced by Cambridge students," Student Minds, a mental health campaign group at the university, said in a statement. "It is important to remember that there are many reasons different people get different grades, and it does not mean that they do not deserve their place here."
Anthony Seldon, vice-chancellor of Buckingham University and a prominent mental health campaigner, criticised Terentjev for "frightening impressionable undergraduates into believing that work alone is all-important", describing his message as "irresponsible, unkind and wrong-headed."
Terentjev declined to comment on content of his email, but said he "fully subscribed" to Cambridge University's statement on the matter: "The welfare and mental health of its students is a priority for the university. The university believes that all first-year students in all disciplines, having undergone the thorough admissions process that Cambridge requires, have the capacity to succeed academically."