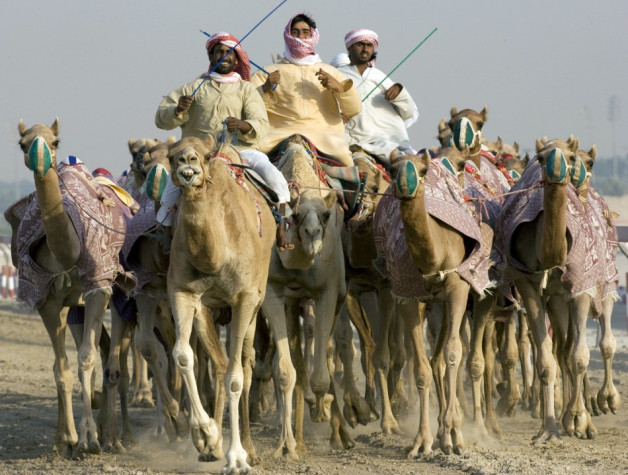 Saudi Arabia is planning a camel club which animal lovers will be able to join to take part in various activities.
The club is aimed at raising awareness about the animal and its unique behavioural patterns which allow it to survive in tough conditions.
According to local media reports, animal lovers will also be able to race with camels.
"We want to help those who love camels and want to know about the different species and their different colours. Camel rearing and racing are big hobbies in the kingdom ... Through the formation of such a club we want to bring all camel lovers together and organise joint activities," said the club founder Homoud al-Qahtani, according to Arab News.
The club will also provide space for those who love camels, said al-Qahtani. Camel rearing and racing are major hobbies in Saudi Arabia.
The kingdom has around 900,000 camels roaming in the Arabian deserts out of which the UAE has 380,000 and Oman nearly 125,000. According to official figures, the numbers are much lower in other Gulf states Bahrain, Kuwait and Qatar.
Many camel-lovers are reported to be excited over the idea of such a club which will bring them together.
"We have no such club, and I am all for it ... This will bring all camel owners at one place and help them share their information about this particular animal," a camel-owner Munahi al-Dajani told the Saudi-based daily.
The Saudi kingdom recently hosted a beauty contest for camels in which more than 13,000 animals from across the region participated.