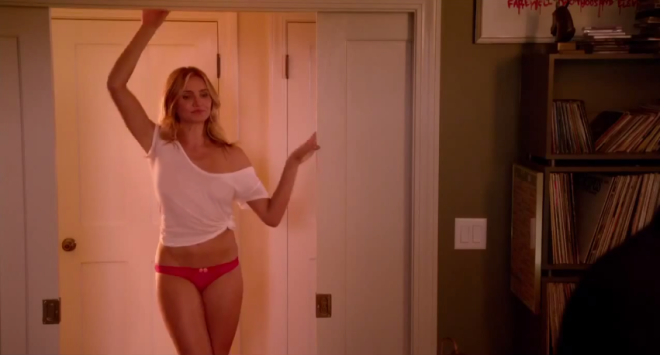 Cameron Diaz and Jason Segel make a huge mistake in the first trailer for forthcoming R-rated comedy Sex Tape.
When couple Annie and Jay try to spice up their love life by making a sex tape they discover it has been synced to "the cloud" and put onto all the iPads they've given out as gifts to friends and family.
How that works exactly I'm not sure, but as Segel explains in the trailer: "Nobody understands the cloud, it's a f*****g mystery!".
The film co-stars Rob Corddry, Ellie Kemper, Jack Black and Rob Lowe as just a few of people who find and see the video before Annie and Jay are able to find and destroy all copies.
Brash, crude and probably sponsored by Apple, Sex Tape is the latest comedy from director Jake Kasdan, whose previous work includes Bad Teacher and Walk Hard: The Dewey Cox Story. Let's just hope this is closer to the latter than the former.
The film we released in the UK on 5 September. You can watch the US trailer below...
WARNING: This trailer contains strong language and sexual content.