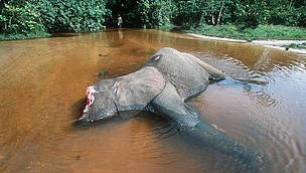 A national park in Central African Republic is concerned it is about to face one of the "biggest elephant massacres" in the country since 300 elephants were slaughtered in Cameroon year.
The WWF has warned that 17 armed poachers entered the Dzanga-Ndoki National Park earlier this week.
The park is home to one of Africa's most unique elephant habitats and the poachers were heading towards Dzanga Bai, which is known as the village of elephants - up to 200 gather there in a large clearing to drink mineral salts from the sands every day.
Three of the poachers approached local WWF researchers asking for directions to the village. They sent the poachers the wrong way and after running away, heard gunshots coming from the clearing. Guards also saw armed individuals shooting at the elephants.
Jim Leape, international director general of the WWF, said: "Unless swift and decisive action is taken, it appears highly likely that poachers will take advantage of the chaos and instability of the country to slaughter the elephants living in this unique World Heritage Site.
"Wildlife crime is not only a consequence of instability, but a cause. It fuels violence in the region, in a vicious circle that undermines the stability of these countries and their economic development.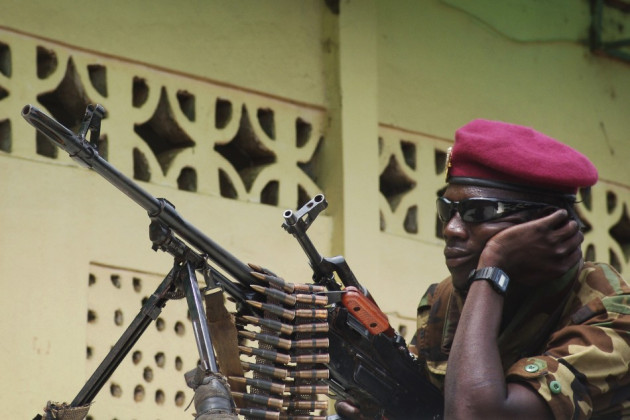 "Central African Republic has to immediately follow through on its promise of two weeks ago to mobilise troops to end poaching in the region."
The secretary general of wildlife treaty CITES, John Scanlon, also voiced his concerns about the potential massacre currently taking place in Dzanga-Ndoki.
"This is very worrying news since recent poaching incidents of elephants has been on a massive scale, reflecting a new trend across the African continent where well-armed poachers with sophisticated weapons decimate one of our most magnificent species, often with impunity," he said.
"This imminent threat to elephants in a remote and relatively well protected area is of grave concern to CITES and I call on the international community to join forces and take coordinated action to avoid a new tragedy of similar proportions to the massive killing of elephants [that] occurred in Cameroon in 2012."
The poachers are believed to be Seleka rebels from the Central African Republic's transitional government.