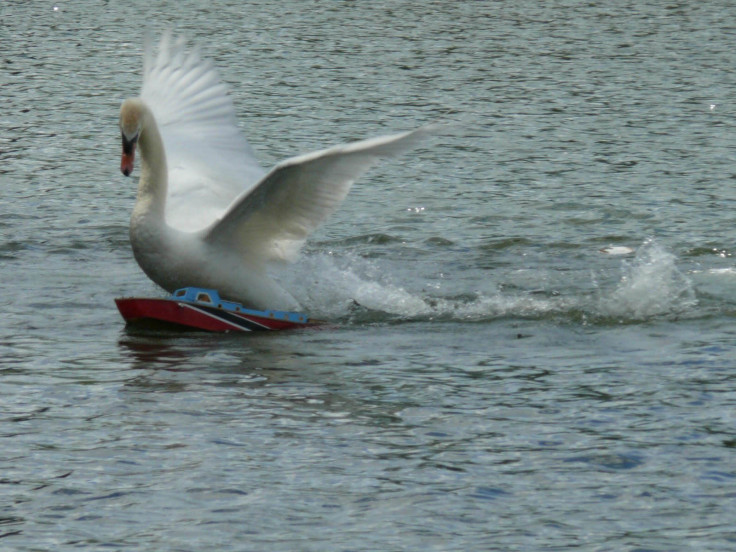 A destructive swan's relentless targeting of model boats has prompted one enthusiast to beg the British Queen for help in dealing with the dangerous bird. The mute swan is known to patrol Needham Lake, Suffolk, attacking ducks and geese thought to be on its stretch and smashing up eight model boats so far – some of which are worth up to £15,000 ($20,000).
In a throwback to medieval times – technically, the British Crown owns all unmarked mute swans – one boat owner, who had had two of his models attacked, went so far as to write to Queen Elizabeth II urging her to take action.
He told the East Anglian Daily News "I wrote to the Queen telling her the swan is a menace and I would like him to be moved on if possible... I would like to be able to boat in peace."
Treasurer of the Gripping Valley Model Boat Club, Cliff Galsworthy told the paper that the swan is a "menace": "He attacked my boat nearly straight after I put it in. I have spent about 10 full days trying to repair it. It took about six months to build and he just smashed it to pieces."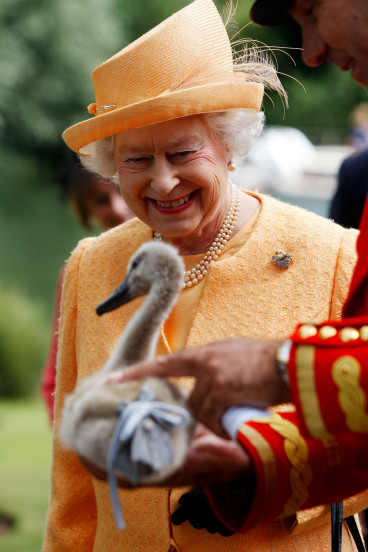 Some of the club members even spoke of leaving to join another club if the bird could not be stopped. One club member videoed an attack by the swan where he reared up on a boat and smashed it repeatedly with its wings. "It pushed it under and it eventually sunk," said club member, Peter Ashford.
A Mid Suffolk Council spokesman said that the swan was "no longer acting in an aggressive manner and was never considered a danger to the public."
Mute swans can be very aggressive in defence of their nests. Swans attack by smashing at their perceived threat with bony spurs in their powerful wings, accompanied by biting with their large bill.
In a law dating back to the 12th century, all unmarked mute swans of England and Wales are said to be owned by the Queen. However, she can only exercise her royal prerogative over swans on the Thames and its tributaries.