Can Viewers Expect a Doctor Who and Sherlock Crossover Episode in 2014? Executive Producer Steven Moffat Weighs in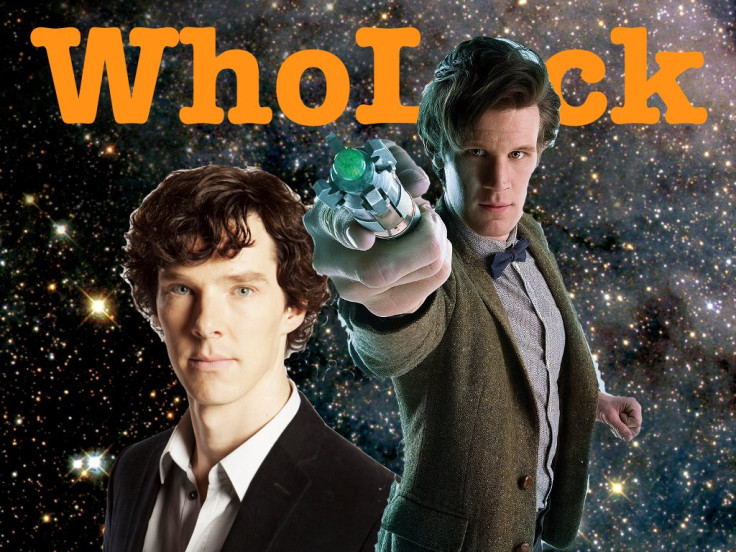 A Sherlock and Doctor Who crossover episode easily has the potential to become one of the most ground-breaking TV events ever, considering the worldwide popularity of both series.
There have been countless rumours surrounding a crossover episode featuring both iconic characters.
But fans will be glad to know that Steven Moffat, the executive producer who helms both Doctor Who and Sherlock, said that he is not ruling out the possibility.
As per a report in Zap2it, when asked about any future plans of featuring Matt Smith's Doctor Who (even though now the character has been replaced by Peter Capaldi) and Benedict Cumberbatch's Sherlock in a crossover episode, Moffat replied, "Nothing is impossible."
"If there was a perfect part for him (Matt Smith), there's no rule against it," he said.
However, he also added: "It's not something we're particularly striving for. There's enough inevitable crossover talk between those two, it might be disconcerting for either of them to appear in the other's show."
"We wouldn't want it to be stunt casting, because stunt casting doesn't work, so it would have to be just because he was overwhelmingly right for it."
Both shows, apart from being distinctly British and having a common show-runner in Moffat, have certain other common integral elements. Both have had multiple actors playing the respective roles across different formats over multiple decades. Both characters have been kept alive (or brought back from death) by popular demand as fans couldn't get enough.
"Nothing is a better test of success than endurance, is it?" says Moffat. "Perhaps it's not so surprising that 'Doctor Who' and Sherlock Holmes have been around for a long while."
Although there is no official confirmation regarding a crossover episode, it doesn't stop fans of both series to come up with their own ways of bringing the two characters together. Here's one such fan-created mashup video that surfaced around 2013 Christmas time and went viral:
© Copyright IBTimes 2023. All rights reserved.